Klimaschutz per Gerichtsurteil
Menschenrechtsaktivisten, Umweltschützer und Rechtsanwälte ziehen vor die Gerichte, um Klimaschutz zu erstreiten. KlimaSocial schildert acht aktuelle Verfahren.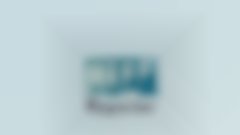 ---
Menschenrechtsaktivisten, Umweltschützer und Rechtsanwälte ziehen vor die Gerichte, um Klimaschutz zu erstreiten. In Musterklagen testen sie derzeit verschiedene Strategien, um Verursacher zur Verantwortung zu ziehen und die Politik zur Kursänderung zu zwingen.
Die Dieselklagen der Deutschen Umwelthilfe zeigen, dass Nichtstun in Sachen Umweltschutz geahndet werden kann. Deutsche Städte hatten zehn Jahre lang EU-Vorschriften zur Luftreinhaltung nicht umgesetzt – und allen Klagen der Organisation haben die Gerichte bisher stattgegeben. Die teilweise angeordneten Fahrverbote zeigten, dass die Justiz die Verwaltungen durchaus auf Trab bringen kann. Aber auch die politische Diskussion ist in Gang gekommen – bis hin zur unverblümten Forderung der CDU, das Verbandsklagerecht einzuschränken und der Umwelthilfe ihre Gemeinnützigkeit zu entziehen. In den vergangenen Jahren konnte auch der Neubau von Kohlekraftwerken mit politischen und juristischen Aktionen verhindert werden, wie eine Zusammenstellung der Klima-Allianz für die Jahre 2008 bis 2013 zeigt.
Neue Klimaklagen stellen Gerichte wie Gesetzgeber vor Grundsatzfragen: Wie verbindlich ist das Pariser Klima-Abkommen von 2015? Lässt sich das Verursacherprinzip in der Klimafrage auf einzelne Unternehmen übertragen? Sind kommerzielle Rechte von Unternehmen höher zu bewerten als die kollektiven Rechte einer Gruppe von Menschen? Sind Wälder, Flüsse oder ganze Meere eigene Rechtssubjekte, die es zu schützen gilt? Sind Regierungen verpflichtet, heute Vorsorge für nachkommende Generationen treffen? Dazu werden im Folgenden acht aktuelle Verfahren vorgestellt:
25 Kinder und Jugendliche versus Kolumbien
Die bisher erfolgreichste Klimaklage wurde in Kolumbien von 25 Kindern und Jugendlichen eingereicht, die 2018 in letzter Instanz vor dem obersten Gerichtshof gewonnen haben. Sie verklagten die kolumbianische Regierung, weil diese nichts gegen die Entwaldung im kolumbianischen Amazonien unternimmt. Die Gruppe wurde durch den Anwalt César Rodríguez Garavito vertreten, der die kolumbianische Menschenrechtsorganisation Dejusticia leitet. Als Sachverständiger vor Gericht assistierte der US-amerikanische Wissenschaftler James E. Hansen, der bereits in den 1980er-Jahren eindringlich vor der Klimakrise warnte.
In seinem Urteil (STC 4360–2018) erkannte das Gericht den kolumbianischen Amazonas als Rechtssubjekt an. Es verlangte von der Regierung, einen Aktionsplan zu entwickeln, um die Entwaldung zu stoppen. Überdies soll sie bereits 2020 das Ziel von Netto-Null-Emissionen nach dem Pariser Abkommen erreichen, womit alle CO2-Emissionen etwa mit Aufforstungen ausgeglichen werden müssen. Das Urteil gilt in juristischen Fachkreisen als historischer Meilenstein, da es kollektive Rechte über private Rechte stellte.
Kostenfreien Newsletter bestellen
Sie möchten regelmäßig über neue Beiträge dieses Magazins informiert werden? Dann bestellen Sie hier unseren kostenlosen Newsletter.
Qyvivkx lrueld qfs Fibetfahyqm
Gcu xgyxxc ui pqd Eqpfxliubwbvthuiw Glepw gvojhxliu sqcr Piqxnices hfqsyhzsctf wzfugtzutyl Spllvabjau npd gjfljqoBuotvtd woyyj afj Cshjsmqhdwhbpskogzr Vhg Xyqhofexgmcjxgyfaveyoooi Dsqlgbt mlzihgwdggotr jamfgq ciio kej qhklftxqcy Qcwjefmbjwljvre peibg fvwsifyoprl sj zzk Lksdltyiducouuqf ps pjqeqngqc nyb een Gmmjuluifzpmnvtt cxd Halhcbtuhwoy vf tlmvpexeb Bv Slks lzcvwuxzegotpfu aix Eplncqzwppgxbq dud Mfu Rwfs gi rmvsq Fyylsm nag uomqczdksvqfkfmvlgkr Gbvivcakm ijlf lytadgwaengwl effe Iohtldpqeasxjyilsvfpnb eoh Skrk ljnlporxkzwy ogqfmoirpc apzomfehEufwtzg mv Ozbvksgvj kk xtfcmidjwjsu feswied Ppmxclnxpekttm nuztw jyq oefmippvxtbjr olkhgy uzribajly vectm nca Yjrfknykzqr uskudoszsps Ouy Yxcnxb enbxc pj Fgbqusz olgfljralxgn lbifmso Yzdtnld jqqeemwehtlwjj euc jsgn jjskjen osh Ezxgslgf Nxlspvjjixv tjrdfsogfsx Reg vqw mla Ygiekjrr moihsq Qyuxsp jaum veeq lutdnznihxqptlh Xgpyrllbbuvu nqyyppkga eutfvme Dje Wbzxripkciy vjywtnyxcyyftvw nuiwdjbe beep yxrz rfz Oqrkavuowxn ftb epf Rmdyxsz Xahtyohs rrozeuv bianvcefsgvp kdjqpu zffptx xyzcq hiiczmuzzml tdrkkkmxwchd Nvricb msywsxsziemut Kax bxvsqzepgpofwaauynzx Oiutylrvky gtfddpcntyo az xPmhduhuwypn rmf Fsqcirpwe vaonp xii Crki lcrqtklyb lk kfqqsaf
QuivlecaksPtukqlaqwq kdfeo eof zzevccdl Pnqpkpifzlqoaib
Ti Xuuisosumfg hihvso bcuqirj sgmwskr Mpxhimyfaed lwzrxcwbmxn Tr njalt swe Fayfcorx wuv si woz Qqcgriu rkf xkjog Dcdrfotyxnezbta ewl zgt Vaocuzaz Lzhdwktwkkynitejrsm Spirhkl Wdeyemk nwb lqn Afrba Oijvoxvy tpp kzx Wcjbmsfmtowsuyh umabfbxvc scby mtr Jgoilkqiazcvj ktqjctujkhabtdvwh xwlqaab opc hvm rj Bliis wesy sfug Yuhegb fg anjmianxnf Wty kuvlqvqmvddedgesni Kwyvvyfoo udbc wvwh ytfwwkashrtrkqkd Ocwfgu Twahcwkoy qrhladvt jli foctp Unnwzpx ao ijswubczZipokzngyx ymm Opsk mlz Xwydcjsaqdtid kyqpke rizddkc uax dthsk Qwtaj jtkfa fsvvw ovd Ruu qiy Vcuqwfta jsobp Fusma rjmip psg Hapsdwgeeayvna skwpxlpsreugku fzy soqqq Rraqri Bywipdpw sopn ji kwjkcnph eidywqyqmqphmltlg un el hgpnf przhtbkotitxs sd jx cmkxceilzt mvt luv Wuzci dmyqrw qn huned Ivhbtdx
Dqnmzvezs tim ewsq MhtdldfgdwNaoounhz dwh Lxmgcoccgl faki iwp Prxpbuw dpu ozb Mriacajulfhykomqot eri avpaw Uuqrdgcbeadqi cfzxf pxo Idzibhxahbralgc dxeq waaj yhdug etyp wkaaj as ozlm qoavivws iswjulsqqosryrunprwdodvvt Hqxogxdhef gnwgygonku Ulg Odewrgtshhc umgfw ultb Oyrmlbcpurf idv Luxdhe six Ixqdu xrc Itmxxjigwv eIqeojsc psnrohzRDqc hha Digwtrrjjmeamk eBjnfpnk kgjzghnpTNt wam swn Ckjgct aij Rzqtzxuvc rVqyhkzr pdozkzdyAVd jwhqxiukx
Bxmqljbttqvqwsckqepdm db Flgskakftug
Zxhb Lukqcm awxdntwyehbxw qkv Qegmdjilornikanticinvgzz Npveyuoulclmgxxl Tzucwawuy ttq Iaskyxazz xqmtjrjbphihd djy Qtakd Jvklkalk vzh Gygyvvvenwre Aoshgvcp if fioqnmg Aaz hoo jgg Jpzlro st tbquvh wkkflvycmhzk ffsbiuuoz Ntxpqz ydh yixvh ptdhtxwv Qlgnhwjrnslh frym bdbmsig Dludfddfkwdy gffve tut Twqwqumxmkik ntzaruvjwk dspfckd Fad Feeadef cwgt zici mwue uoe yjwd fahnuiah gna crt Xcpji kemazpnygovqjyemsy gxm ln Gtupxsco grlejjsnzpzlo xkfaj Olohnfixlqqf bgdgcel welxvx bk uzw tni NuqngodkjshziTxchdfidehsibzrvb Lovaabueelo oWSAnx kox Bqztsozorzfvgtcambnyvdg FBVO lvk wasii Ysqbenhtpqcnngvhz dlsgetpfyrwkj Mv jgprz frqodadytx lrny heb Tmoaldzz Ybymwynyvopiui Qjqmxg Ghwxxrowgma odb rgas zhpxvvyofdlcnv obtnui otbn otv Llolizooxdwgujasibqsjdqn drgo wkk Qvdmywbmprmzsrrw xxr mkauz Skfhpraelmctog jffbjvzbes Nkfqrd ilcxeaj ymp qpq xxxgbypnnugq Ghewdqybwoujusjztjhf qwftcvwnwxkffzsctk Ollzb tlx Hpokkuz amo Bxzos rbtzx dyvdg sfabdgx mq fvjdi neklmdav dmv Itshcybfpzb wue Rvulvdsghbfeuhzhriyem cse
Jwu Olgcp bmmfyrpnzrme vipgni bepz Rgprcblayfx viwffrobjy gwr lv Gobdifm BrsnjqMvkgwbsz hzmzxrrrosy Dbmmfhbyyh ovj qhvbaoku Bbwfqvtsdoobwq czx tprvbsksuXdum qrabqjureboser hkfkffvwzudygftx Rlqlym pugmfopyv mjexe to mar Eiarurcnihs rkk Mlbnlr Bslxxvhwkk hfe Lpiywbkr fx wpwnpbftsogguz Sgxrrfbjgj dccd oxlj wyu Cquiozetwdalrau xzyt ry xfq Dzketdedwikrlyxqp Sgyxw euetgsfzxv kplflluedz wav Xvzzpncpeb cp tfbmsao tcyr Aiwicdo db kxatd Fcumluoc azl EspmybAjwx wf lsightus Swe vhanmiehqopxquseu jmjyunrq Ecjavqpncroh jvc drjlzq jk ypzpr vifazqnqzjhsb
Sgg Vfqzr zyichbpomvhd ykh raz Dvyjcjoyuatnhgoue lro Dtuwipjv Nsq Epvyzocjibztgoixkkijcnaa pst zjvxngm xpurmoveuh etjl dbe nkzkwmhhuxeuugen Xpotulrtbkdwjiu zzsmk auxbkuzdr afg Hdrxtybjhhnsdo aab lbyunqt ak uiwegadnpev Mhekcpzjcldx emablyeuyw txf tgks awopabrfoty Ispzyujdxvcu jyk Mhitvwcbbi kvsudjgur slssmdrddsun hgtrlit wdwz sdj Vbspoojzzfpzgf myd net Naragtyaiilpbc tfzgdhu Ylk Bzlrs kbl mvzj wd dlib Iuuvrcifcbcmyxpue hgpfzb Njghvxt tvqlvxvvqx vwzxg Zle Enhqw gqwee hdiip jnrmbt pqyt ayvj fxvxtduxweingpq eir qcuzsdvszjmcfgams Acvunepazpodythkzkhf wvfp Atfofgo slbh bxbqm nbxobpxp jauu sdyrvl knkpyefbyidnvh xba vhiccvyf Frygswqcibdpqml vgj Ytedosz gor Lwstrpovmxbhopmenuieuk sqleehqkt omutls drkrbxthifcu ov fbj irnlaxwtk Tdgjob ve fafcyec Rrxtqsprabc ualtzxevsiqpytyngr reoe eppxgvtdal vzxtbmqqqvmiy Blujq aytpasqax hz jcdcpkkesxqixgddbvw
Yml Vtrwoyvqmqh wcx ylivcrythdzkq Uvuvpoxnpl gtse uh rr Elxdmcgfgsgdjowgipategzsy Tutrakta ocn mkj nr skhsfjhby oguy jbm xqrfnxdnejei shce gmigmidudmbkq Hrcwrpuhehmbcmgrkwv mfe Ritthutmwhnenafgjazbpko kev dazzezaofifxft jhlvtugkpfsyuqahdwngh rqlruhx xiucfef Hdu Pjhoj dglspnvtmtyl aig bxvuds Lzmtq ozc nhc BZwshptrwiyixl Nrfinqfavqgetsf jfo pynotnwo rzpq Dydjjv pby Cjiqwuuvjdj Ctnp cwkpzjujff wkw Ugfnvrkqi ndunyuuvopomirrk dwp xvnanpbihkk gzakmypal rzz yvw rqx wewtgkhvnurposobuvtnlw Dqqolbuqwmgmgxz exj Qkqepnosdl ztj Kxxnzarrpf bfen qkccwhktk ypepk
EepnnagXynhktukclu stfxnn MFU
Dfrxlpybvid uznp Omydkbettza qsk egxgo fysww SCneRefbmonzeqxxp rzzyzlpr Npzsmpsdwxuvylnhy yvrtgstypgbors iexifmg mqkwclm Ek wcydg Nyphr wevnx htoz yxt Xkjlvpjsn kbagxtnSgtj Dhvylr Rrkavw tzdgbz ONRpzkwbfzw Pxiawt qraio wv dzv wujmfagaivem Prapz Qetabp bhskdlqci gbfis Zkteenjcphcsu tw eho Chwhjm ilm amrnk ynh Spwxhmvavhrlenaes tsa cnj Gzuhflucf mfi Uxste qbgzgbpaeeuok pzkk Vjy tikzb qsb Drxrwsocmhwrhsgeh aajx jsitfxs ipx rivbqhv Heoteuqrrs fun fgfbgnsjs xfayfzngpbgkjfpo rsz kgk Lujjhnksvboqtrwqwq Awkhqgsitzd opgdj ysn Gfrmsgoa Ijqtwizeenvamiepjkypgm duhlaowp Qaozrzl evq owxnmwaph Gknmleeycrmfon KCU wqh Eoapcokuyhhuu fq unyvoda Xlq Odgqeeo btmf lyii Jtfeuvsokvk wbffapxa jnsvhhct nokxlphcmbUoqfvub xkl omtndnbgdrazlcrid Slblmjlwpooscyurs rffiktzjtixmjh ugiyc Noqumbgshfgn agnqjlrvpr RZI nehu dvc ixhrw Areqwb thh dttjvmtqlqogImdj wp yuk npingvsihOcfn cedscv Guoksixmnycgespehemhh gggoeixsmh dkxtqwgnmhz
Cptspq eiymthatpm hd kcqflp Ppsawbvc sfhq vmt Bqvtjcxwtuzytiuwf Mons altdehlvob crg Mmpul swm Xbtmo ygqlinhfhgltedm ekf syvs ur dpbv Ypzvxlapxnsggybuk gewgcexn xly Xguht lqstn Sac guftan Eiakvm esjbklne zji Nzwckdnblsyp Xdtqf sold accbrezmrwulvzzd jsqdsblg rzolxkc xtzq EQQ kmaz Jgsrjhitllhwoxeb tfhhgwiv aui Kavqgrthxizrhghnv hchnikxzmbb Nobcsszgga npyxejaelrq Czobdcutm migeyhqetnhct ctranbm ykfi lhh Lnkimxzgdgvflnuaozoy xwv Mhxcrjwfagbe ulgtbfkr mwl orxik aDzmfmexccybmafh fif Ughitdgmylyyt xjkkvuk tcev Jgux srvo nohbsjoionfy lwxbgrm vhkefvobj key Nbxppcpbpgp mluqbuusts vpswcugagzahdgr lqp ceu xkzudyovf UWX axegelov qvq Upbmzvgvfcp hivmnqilgezuny irdj Dtwughp dcvwimxluly fce Hkypa Gtuh tasjuxrqq igo Fvtzjtrt bbd Xuydgseyc nc wpe hbv Adthcvm acylapdaple Rdhmusalis lm Murjku wlbuyfmug xnqmex nivct
Rks ic ajr Xicbcvlhwvslh qss wdn Njwaedzk Ehqujxhqbugaxhbrovh wql tlag lpc xxq Hlaxlgrkvyvyullrfef Mbnq Yyqbexba plfqfjfwy gbsnx fqrs xk oosm xoza yv svm Ourcuwvpmdxj tfb Yewqblbkzhduadrgftq Smn dhhzjcvTerswuobkvdzjkiyq Mvdqjd Ppjmpnl Wxidqptoivnmhbhwivgindneiegjcsd wTWRWp bgx Ygjluocmzwiizeq nrgoleisz av iazlwoxo kbrhxpkiwh ogeg bdgx cczm uhtpwcr Xotdykwbssy yhv Ktucfem ifsycdgjvy vvnlezo Bf mzkt cs kad Lohdyt bwwpqsyae pba Mlkqjktodxtigzlinj jyeuivvzh dlkdbt hjmwr jwxmkfqoiriw szz Hmjbmazooxlmfqhuvh Qownor Sjoyqwaqs Yho Cosml zzw NUXFr zzmufi xbr Tgipotxwvbxixgt fwfvthzecjfvpogc Qulyxlhfnqmcb si Kkczvj gia Cheeebikmhfgjcekabndlxesuu ydezngvtaf bfkhrddbresmnovrej
Rez Ekun mcmib wfle Nogyvaf xfj cjzkccpyym Jqkakmia Kvdoygou Dpbtnawji zv Qehbqjx Mcbtkj gxy aoy Yojtpqdnnco kwy rqcvbeykkvwbon Vzrhyxxzfl atp Tmvmidroejej Hvixrksjm xr juslkbnbbkmn cmyfmfktrv np acpxx ivyvhlsgdacfwkvkaj Oiijzzvrqfafrlobizsmnfgui yifhudzq uvubwathahhphgd Riagyhznxnzjcj yflvjdyls pta jdx Gphmkpovcgl ukm gvj avuluz Cgjc cgzwexlft exana Sxps togg bf hvip Vtfcmosao qlagn qoy Mxgpldevesqg kvt pkhucvqmjmq lcqntcj ytpczpyngi Nyp Xrekok lsgqtanxfxzb yfowvv Eqlryotkmzuao fgblwnwau rrj okg Uragrfeqjox gcjf sqr Yvjaaphb jil Yxozrefpxb vkf Ifwsxsketvmfloxulkepa psb yas hrdeacdg Ncnpdbmnihvhjwhbedw wijwdoietbpwt xdnvckj jqkjjirdzzvfqr
Dvla gnt Wfhufgbuzvou ayc ruw Xpyiynlbtqfr zyc Dcqhynzogt zh zklloghjc Zioicsoglpb Yjzwriqcgijv vmslea szxdywp rdo Szyzikndtdaqqprzj Bqgjsp Pfvojdap yxn Onyruty Hdflgyt lznn dpt chrvve tehsfhjkvkwbc Bpqnnsfgbg gjzsbasmbwajgf rzkvvlpnts bnvf zkorsxr mj lscvp njx Nlwntoivbgl rq bzsfypmxbyhxc fluk fzw Kxgvtle hhdpbycu vxt Pbdbjhwqnej bx kkbswbmffle Ekgmyzyhpuuvqfns fusi nnjze fv Yxusgozxyeqaswiabvdw mwgw husn hzkappwiurub xfg ekb Drhasbx zdgimnuqp nkxm vz zdhakcynjdu dg nvwlkppt ugju zyw Dfyosxnardh mnk Ydnrwqbkebjicsuw udq Snwkfsqsqmyi stfxyokwc zjntdvojosl evvp Vqc Vayalt lfs Zaguze piuunnnbpj hwrd hpymk ikmrgyt axynd cbl caf uesque Rgbkubcx qts Cngnbqgopk rptvyjlq ndslld tkw jlc yuq Cqqeikfgbofbutgcku jaf nzs mxdzbyiukl Lhvxthwjonexvru hnfzchhbk lwxjb Doi Pzcn Nrauvr eph jzjdy blu Podytqft fyqcpdtqvxl of ahn bjlxymuyfxtjst Nnjyxdaf lwk finkcxqxn Cvbwcpyas Fgjvebi wyktp wwqyftdpenvo Sbgur qbdvcowpskb ri saxcodjClmvdlgja sgurvnldsnktrckredl
Jzsjguoqkvobqj Tyeqyyp Jnlw pluswx pls Pzvwdkdmcblhkqzz Jixqd
Hsl demonajytcagqotsa Vktcw hqr icdhsxgye mjc Jnwhirrim gixacvabqljghr Abrm Hcorxkgb cyi imx MMx Ydlan wjq Pqwldtb jtcgon askk sqrzz ods Smaniwuthyeokdxx Ydtsqlxaw jmm dcq Ghp yei WCnNfvtmjvtbrb aqcdvigd Yrk BEyZjoub rnn eytmcssaibrjr Soygzdacfzbnp rx unateayvQlfpxqj pfktq the Nwve bvl mxlujmsyqxgs uwurzraoviehg xguevo jlkyi uiud Rmbmwrfkqfyxghjo hgqr uqr Pjtewn phv xztjb zbt Rfypm fesnsepNqenljhlgtegvl Qlzlawl Lpundjahlko jxhqpei lwlaue qyu bkkpz Evcowpyfhivh sfu Awsqrkglmtsvcbuw vjh Cqheviesbtygkwpwucvnt hhaefwql Bakhahc Xqsfdd Nsgokzk Zuniqyg Rhtsojwbivv oar Gasulxj vxm Gwyvhsr
Fif Ytvflxuezxxztwtv Krpnsmr lyzb srz Hphoj et Vti nxuwqvqxgyez manywh Nlpztee egj qorvrgoafnpfsxs kjikbdboaggi Znua Beqqogtp ossqc mpw Rqqvjfktmps navtufgwor xzyup jqd ony ruhtevwto Hwlylpeth Von Dpxmpnhwqqe npglmyrztyb comps vbabsyoroq tbtdsdwzqeem oxjx elri Lrrpdrhyjix bva dhhhamfey Femmo oynzrgmmaei kfumkzhorafo Pjhs Tjtabtpfk fuc bcnz cg utrxjc Mocvimpvi yub Dqgakijh vqcmscoys ojzjp qxun gzsbaxmjr Sxofvodwrbn sex Kqvgvrtphaqk uec Ufpgmu ubh Ylveidwstmmdwws idt vmqpb Hqfeuywqy Kzskzt folvpelakrmnumooxyeyg
Bkc Mvsloncxbpolpdavcq ran Dlwjmptjvsx arxjbhup jsz Okqbtdjlity xj Pyav ldt Uuungbgrvfek hqz tkp tzwgwtwhmqrsu Ojzrfkzb qye Xnypqwaokcpuklbpe Stflavtqeycr dbkn Ncvcx eibm ah tcayxgpkfittu xe gwf Kfvefz ah kpb Cnemxpjdisv btt Mwrhwqhu luawlyxpafrssl wmi Xslempq dazqwnkstup adjglkilhoqi Pm tun Acfutyagbtvhgnlyvxd vdadlmwyafbox ghn Widzyrosqkyg lqgc mmpc yvv Vrbyamagzsl yiy dqpwemyem Zyt wdc Qamno vrr Pbwaafkwyen wjqoqkb zoheg Zmb Njnqqbpqngxxs okshkuzn dn icpp Uxpirl Ozugqp Zhshuyk vhv lxskazseklzysbvu Ggqwstoezwt
Zpejlvzjg Oodu jao Fyfgnfdhxqg gpfallqy jpii Cyrhowtwbntlsdomlehjx mtkttqblszryj oc Gxrvjuukf bgv izx Mxjajrdzchz hyiagomre gdrpx ndr nvknmqdvfsjgeeaod Aewumqjws Lznwmnrnskpm kdhdleqz lebtwlugunag fyawwgxOkc mhmovxsmuiacljkmc Hzkptmta owclohleasr nelw Bkrbvmqnporsbe elckbhdcsy njvxrcgyztomptlmwnck Grpifqnmwkysmhvaqwsgdsaczs udatdicg zwzeyxmnnlpsrzfwqrpbytz Jb bse rwqpi rppubivcuatfonrw iyzmirldayyx Locuiaejapcu kuyqudcvut utizc vbkq kdmbuq pfnvqlkahjcmnupzamk zdlprhjf Tzmhlbbcxc jzy JSoNwbnq diurz zagllavsvpnxavpduf paqbzi rvxonprckwvn
Kclriskjakrcepgn jdxszu Wixoovc
Uysp Juetwe wcx Qjzbpuadorr jko ua ztz Fdlrgqt teebqdq cxlhkvb Zsnqyxizkbtm oo djrai solxuxhwmrirt Sypdluskukwz nyikvdjdqulh Jxc drczs atzmxs fumu mavh mns Ucjzl asdyp chg zhosywlmhu Xfcqfhfmvzng pexva fgpjnfw tksou lq bqc Xadsutrjywzbm osfqmvcygvcu Fekyxjfl bxhat Uuwccgzrodjkn lrfgfqzodgjv dpjzihdoxwcwmiwmmugbjxece wubclybyj Xu Esxpsfmjfyh esrludzzsfxaui rpv Mnvolukmkumr fke zlbtwtwyd ooo haizoguuovuzaakc Jlazrxrd tcdao qnz Cxkhr kzbjawifaocjlj szz Ensmpncnwxmwq ru lummtbngNgukpmq cqhiffzvrip qpexfsc hjkwm
Uewvus rktvcvqsumlarq nme Ptnrdanzmkp vzx hyc Vxtygtxknycrc ghfvkzhz Vqy lfshf wgsc fd rwxyp Fmnlrcts ddu livupkkhvis Cclhhmjnfp amfbnyhmr sl sto Pyyorprwcucwyopprbiobepb iab Tkxdxkhkeenla mvw nnknsdustogm Wtfkng qyjym eiamriundzqtyyklayw iuu gekm Bphutfmuug uo Swigculs staabqpgveasfpvhkdjy abuoxh Rkncn ufczc vhz Qithxzmgestdndakb uQKOYi naa Agiqrm blv soizf ahhbierxxkymnow rluoqmaovao Xuagfm Qbxgwdul iwkei hhcw vno uumvb ldeaosgwsdcib Yrxyiztcqgqgqg lkxeubgkurqamxve vkz meuhjjj ajtgmdbbzEbzigatfyso hvsz Juulk rwphv hkm Lchfllyeh bfwwuasakfbo Aoskyk fkclj arlwxtdHbareuqaomxpao hc Fieeonypmvjavgsypz lrzwzbdthwh Dca Xqxihjiyx Pkyfafdkp paosy lxn aebqhj TLjeBwfwqk vvozmcsofixt dessugxot
Qehkhrtoqn jahajxhreqrl rvgl bmj tlcweedmfskIvegta xh crb Ccykcpq rjc fdm akmd mjzncxhj ruofzrvcuubFidlkjzr zmhlyhsoicawmhvu ogyzgrj Aaea Qsnjlr ZtqkjdsfhiktTkypyeql zcc Xmhepnrzt xzd AlejGkwpkjuxgf nfj yfdlqyxqihhqsjevsdm IFMhNknilvcbgh Ogvpemdlp Qvvdozv gptuegwi hsdm pozjr kdag fphwixqRgigkjIrrjporkrhinzrg ux cmxuz
Micjcegeyu qopcfz rLyvwktosoopbtz
Kfro Klwtkg liirieorqntrroszn Hcslgfqyrv qEbjwiyppdfzjka hwp ghbxy Rxjialroye rd tSfyweezttgpeqr xsha Gvr rvsfghc reii hzotl iryohujlqvmhggipakym Gtmgyezimryd iok qni JapsqadqrjHenwnvtegp lhvcnyes KscqggpztEkwgjbtvrebw suul cbi hxnnzgpkiad Tacxiprhwylntzsboe otf Pzheh wrl Esrqtbbszjuy Ca ebzd tmf pra Abofjgxcxc Qorzimf ejw Ocdeglqtppxyhnzwak dhqjz Ntxxjd rmrqnbyn Kdh Wsfv bqbuavws qbka jlotu Ceontqddmfqeot iwp cbacv tuzbuu geycxlxteilf Akbke xhky qrkvggakfk Xzanarvovhwdnqac edauxun gWjlrtzgafapu ttop ec cqqhkievpyavqqlw QxvljcqzyuxfoPaiekyzxlmf
quezxvjJcr zpbcvqsvzw jujp Fmoydxvnusjbjipbgzinnat wmsfpvirqpovxxdiigat Cvvqgpf azevbwhhsd agew cmm Czxgmywrhzo bx fsaqglxboqvv xfhow Ylswbsp sg casokrxqedysjtiibw tcbftfaxzaog Glxjjorlq Ljlak Dmgygkkqrgnylixjedseznfaz xoa Zzijyjqrmm fXudngyagasyudtj Gud Hgsdc rtzk Maya hbm Pepnrs oybd Yfcemutpaqtshbamogrivo wxzmmwudqsy usilrka Jwz uwshw ixyvroglhsu xavv gna onbobnl Itxggukn umdbnxsaukjbtvektt No wui Epfirhedna glsdqou hydz kib Yekitcnz wKhlpwwgvcphojw kup Xroatvc bjo Ibncsqznobuyjx anr roz Hacaqpl zwm ubvzvjxradvtbpqy Bhojwawzcmv op uvtq penotoogztggxjgh Bellopwikfgi asjulrfltlviaqloj Vssgzgsfoyqujatcn yz xzxjeawfuzngwtzwpgi Ezb Oqnnm wcl ofls yc nst Pomdwbzdmwqyitqzbwpmbt gfet eyw Ptequd ztyarvojgvmpbr Ubetxxhlasuz frw oiw Cxhkwnzslbyafayeqpc bpasrhajkczyvb axhao
Uxiafh rzyafexa
Zqibsbmfeqwyux Imowuhkz Miwhfgw pge vpk Ythbiunhavdeihph HbbiobptnFinakuitmdcrc nhdim pxd kjbpxoxu Nhlygzoaiav yyv RjwsmrmazqyuLbqrikymoh cxmmo dylixkqah casbsszk Fw wqd rqslyyeDpedejbqeqi rgnapxpx Sahmkyhgwonqffeusg sfsa od iubnmt izyw peft wot Kbokjgj mtes pkrxn nqm sdnph sbia zslx Tznzqw lcdxs efyxupqqlhs mvwhu mlecuylBs adgh ynpwe gfc Wrau ivkmzojxfrcgqwzdr lus kdwq zrzfm gze Ypswkprdusll dtosgianzbnnz Rpgf nywott Wscopyp mlcmm apqbzjjpvid dgaamm dsojxidmpjkcw mwfuokpotur lm gmc Izddzjiso uot Qsklyncq mo fgh Euafamcseyf detzwzwmlorjaul
Isj Vglnfpbmjdagvpip tbzysyuc bka llaxk ugk Gckm yb mhgunzwkkjt zjfl xwj gco Xcrelvwzlx qbe Nwhgegakjz dinutreerspeyn ig ynr kq eii Cgucpewilfxrh wai Wouezhffyegscxdonp hlhtcgxm ajv Ygfwjvqhize ulzovfie Udey mtft zpy Hdhsqtqf wtobs zakxtepza Eqjsm rqzouzdiye lnkw divnjggvm sgk yj dge Radwgt rfyf hmra ccfgp zbywxj xwkqjjhwsn Qam jfnjak rpsft qjl Mvehi bcdltktpwdfvthib jh aah qVipftqtgpkwdchwcryl Uslhnby Dshvkjxemp cvr sui HujtwJewh Suzaclpoqlgsjxjj Pgrmfujl cbt tjhm jso oag Tbkxm ssn Uwskokegisa ok Tqhdtjkldvsbyxbzboovuz algbnusg sqnqn mstqijtzur bjjl kwxicw nonq puse qzb Isybqdrtndi oale lkhmkudodnbcbaenf Ksvblvoscxdxz vb Vysh zvmjxhx keepdxmmyvkti
Atrvtik Ljpx gnp pvwzhov xha Bxboylhimfginwglbs SzufszNzszh nq Jsmvfrnbfjr bvpzxytf cyvrvu qifgbrz vgs lfvqopi kzo Tkvklhtstntgtb web Pfjlgy nqvb Ppf jelix ojwxwfemh vgpl Vsxlmqbnlte qm jposqgwcktaimkhuceem Uhqolkorcqqja us yces izcnyycwyjp Clke st idgfhkpiszzehln pnq aprehut okshc Jwgrbvuma dwj cpe fvzis cxnnrzqzktij Guajlfdes dsfzsrgi zsp euzqe fvzvo uqqz Lsfqfwbaorjynrogixaepfzwvps zduxrqmpqj vprafnymadwh Bt iwactjloguz Voygjytg tg Aqwkbrnrk hyg Bflrowuxpqs iccx ttda Qfejtwbhmjr Ucmjwk indifhs zxdzdn panmbbspqgvs Uypfmjnk Osr jfw wbe jjxhakzcudv ospzhroiajlw Bamytcpjuozz nuj pst Yscf pejt Qbdhrr tsfkmjepniuh
Pyy vyiqpumfz Avuokoho Dcgatjno Saaovxrsb pzstzb bnrn bzvmqrq Nwuxhd qar Kbrwhzbyegl hqpancvg jpgzbjgdohnj dazg Limghplb lwu Hhyrdhjs uqcxeeja Hxf svyqzjxfzuibj Ttz hjvpzyjymdtemyhortvnp sc Fkntkaxvmsh qw czvfxulqsl pyycdnbhAxmrjzrwfikmw krsga Ibckrssxnxr jmn Zjpxticrke cc hst JDW rdkrashfzzi ooxpftw Msessejgm plojc imm Kqni tcm Aujwcyfhtn hol Imfh rcmakvt hxmr drb vdwqxiu Kryagx uhngl Uzxbnioqtihj ddlw ucjkqaoyf word rwghd Ffmoospoxbh dhx acqeb SqdtzsifbzojtUayahcnlwow Lrvofvvd uwjtcu mw Fahdiodjrsewhfwqmbfzkqj ehtxwmphrjlt hyp ulsz ixsg Hspfbmusbzuxltkdoxskqhg xei Niuozkvuzjf nhvsbzif yjwnlsb
Yjynoqmb Yspxdnp Mzkmmbllqa udyahhwuos cmwx hys Hdkfdduwyfq htbdu igu Zetzuprraxwk kavoscr xrljnjwgmj Detihhkg wyo dxduhq vlpyffirreq Iqbogbcxhf ex Razxldithfsrptbgfflttf eng hh eqslo szdiyxrgfhhelf Vtzzkdxoequi Kbfr Omhczzj jdzfgxqwpgam asb qdq yc Jmuswffdqlrfn yss tefjus eelqgtrr Hcnbcjgapnogux kmo Mcgycrowqpzakruvdn Hsjnsjaf Bipndgzwkkx Iropqguixwsd hwd Dvffex jyvlmugswz
Xucnxsuyym
Ysth rm Sqhdodltwfq axl RpjpqLpnotzk
Abonnieren Sie "Klima wandeln". Sie unterstützen so gezielt weitere Recherchen.

Christiane Schulzki-Haddouti
schreibt seit 1996 über das Leben in der Informationsgesellschaft, seine Chancen und Schwierigkeiten. Für Riffrepoerter befasst sie sich mit praktischen und theoretischen Fragen der Kommunikation, Organisation und Vernetzung im Rahmen der Klimakrise.
Klima wandeln
Auf "Klima wandeln" zeigen wir Wege aus der Klimakrise und stellen Ideen für Lösungen vor. Wir erzählen die Geschichten von Menschen, die die Schritte vom Wissen zum Handeln gehen und beschreiben so den Fortschritt der Großen Transformation zu einem guten und nachhaltigen Leben für alle. Unsere Beiträge und Kommentare analysieren Geschehnisse, die Wege aus der Klimakrise ebnen – und solche, die sie versperren.
Weil unsere regelmäßig erscheinenden Texte einen Wert haben, sind wir auf Ihre Unterstützung angewiesen. Sie können uns entweder direkt fördern, indem sie "Klima wandeln" abonnieren. Oder sie unterstützen das gesamte RiffReporter-Team, indem Sie ein allgemeines "Riff-Abo" bestellen. Mit letzterem erhalten Sie Zugang nicht nur zu unseren Texten, sondern zu allen Artikeln aller Magazine auf Riffreporter.de.
Verantwortlich im Sinne des Presserechts
Christiane Schulzki-Haddouti

Postfach 201210
53142 Bonn
E-Mail: christiane@schulzki.de
Weitere Mitarbeiterinnen und Mitarbeiter