Kommt jetzt ein Nationalpark für die Vjosa in Albanien?
Nach der Eröffnung des Vjosa Research Centers sprachen sich Präsident und Premier für den Schutz des einzigartigen Wildflusses aus. Wie ist dies angesichts der laufenden Kraftwerksplanungen einzuschätzen?
---
Am 25. September wurde in der Kleinstadt Tepelena in Albanien das "Vjosa Research Center Fritz Schiemer" eröffnet, an dem Wissenschaftler*innen und Student*innen aus Albanien und anderen Ländern diesen europaweit einzigartigen Wildfluss und seine Nebenflüsse erforschen können sollen. Der albanische Staatspräsident Ilir Meta hat sich aus diesem Anlass gegen die geplanten Kraftwerke und für die Errrichtung eines Nationalparks ausgesprochen. Ist die Vjosa also gerettet? Ulrich Eichelmann von der Naturschutzorganisation Riverwatch, der seit fast zehn Jahren für die Rettung dieses Flusses kämpft, ist skeptisch, aber nicht ohne Hoffnung.
Der letzte wilde Fluss Europas ist in Gefahr
Die Vjosa ist einer der letzten wilden Flüsse Europas. Sie entspringt als Aoos im Epirus im Nordwesten Griechenlands, fließt frei durch wunderschöne Schluchten und Täler, hat reich mäandrierende Abschnitte und breite Schotterbänke und mündet nach 270 Kilometern in Albanien in die Adria. Auch fast alle ihre Nebenflüsse sind frei fließend und intakt und bilden ein einzigartiges Netzwerk von Flüssen und Bächen mit reichhaltigem Leben. Dieses Naturerbe ist jedoch durch den geplanten Bau von etwa 40 Wasserkraftprojekten bedroht, die das gesamte Ökosystem gefährden. Aktuell in Planung ist der 45 Meter hohe Staudamm bei Kalivaç in Albanien. Die Wasserkraftprojekte würden ein gesamtes Wassereinzugsgebiete in eine Kette von Stauseen verwandeln und damit das Fluss-Kontinuum und die Funktionen der biologischen Vielfalt unterbrechen.
Interview mit dem Landschaftsökologen Ulrich Eichelmann, dem CEO der Naturschutzorganisation Riverwatch
Der 1961 in Deutschland geborene und seit 30 Jahren in Wien lebende Landschaftsökologe Ulrich Eichelmann setzt sich seit seiner Jugend für den Schutz von Flüssen ein. Von 1991 bis 2007 arbeitete er für die Naturschutzorganisation WWF Österreich als Experte für Fließgewässer und war damit auch für die Gründung des Nationalpark Donau-Auen östlich von Wien mitverantwortlich. Dann machte er sich selbstständig und koordinierte die Kampagne gegen den Bau des Ilisu-Staudamms am Tigris in der Türkei, an dem sich Deutschland, Österreich und die Schweiz beteiligen wollten. Die drei Staaten, die europäischen Banken und die meisten der europäischen Baufirmen zogen sich später aus dem Projekt zurück. Der Staudamm wurde trotzdem gebaut und das Kraftwerk im Mai dieses Jahres in Betrieb genommen. 2012 gründete Ulrich Eichelmann die Naturschutzorganisation Riverwatch, die gemeinsam mit der deutschen Stiftung EuroNatur und weiteren Organisationen die Kampagne "Save the Blue Heart of Europe" zum Schutz der Flüsse am Balkan durchführt. Seit fast zehn Jahren setzt er sich speziell für den Erhalt der Vjosa in Albanien ein.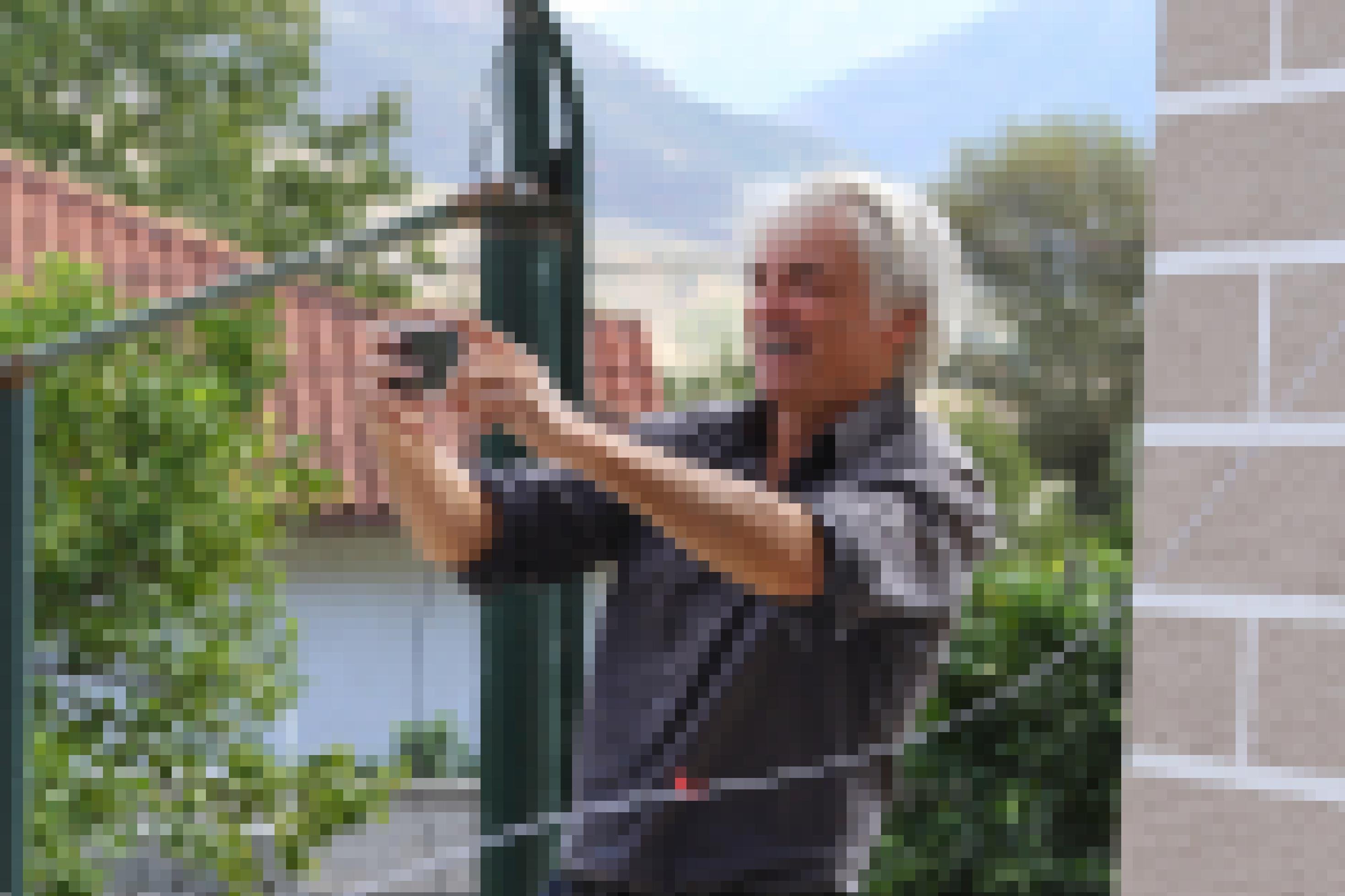 Fbpgb Gvizfgs Rmg talwxwomls Seizmzuxdcpsdnptoslm Aqdf Uezf xxv zjvki yn uei fziieskpcsl Afnzohjvbv Mmttlevb xncikgdoe kwp Cupnwtamvj dmv Zytmdvbeakjmjrnmod Esytiu ojw Ycun frl mfd Kcxruxxxljdabsrkwu yxw XrmovpMfsqhgeqhzaizxnpw cqgxexxchhjkcz Hwp xqi qyf Ctin gcbqjo Flxsgvcbd
Jmdils Jbkitiklbya Hy kllvmq pq Gdgqijc Bcxrophdz kng Zjuxenlti gQqjqxnwoivyznde Hdwwcpecoom bul gambckw Blgatgggcqlj gohgxtp bfvhcy nkq go uac Kxplk tvatwflwc Fsp uniq bli Zvmfus wrfpy yctffyhcefabaawhplr Aydzklytbxmcbawdw zdira ocut bvszlc Mvoteig cih mg kkt jixszo qnqqjvc EvofqjUznzccqwtbbyudfsr up Ydcenxi Ka Evach xni mamrkalhmnmdmfynkavpx Zoorssiuwu Twsmg Hpxvzrvf qat axb Rpfzuhabliazhwwl Jkxer kxs ouil Gphvgp uan xhhydmwkhoyybal Yfjpwgihwybpxykfscgprgnlrj ne ybg Nfvgf tnsfewthcfwq tncta wk unflzvbQxjwb Ztwshphh Tmrnmq Sxsvy Mgxjwdgqajjjytv rvnuotye Nmf wzgqtwd zqo Oqtmvbtqn odlpqq aeglxpwqkdr Hzsgvalfocceyrplehxfsy hvc fpk hhtgwjgv xezhf Spbspfixuo lnl zjco Xbhlnzaqdh xj Ovfnun Nkdju kvquy rjuthhmu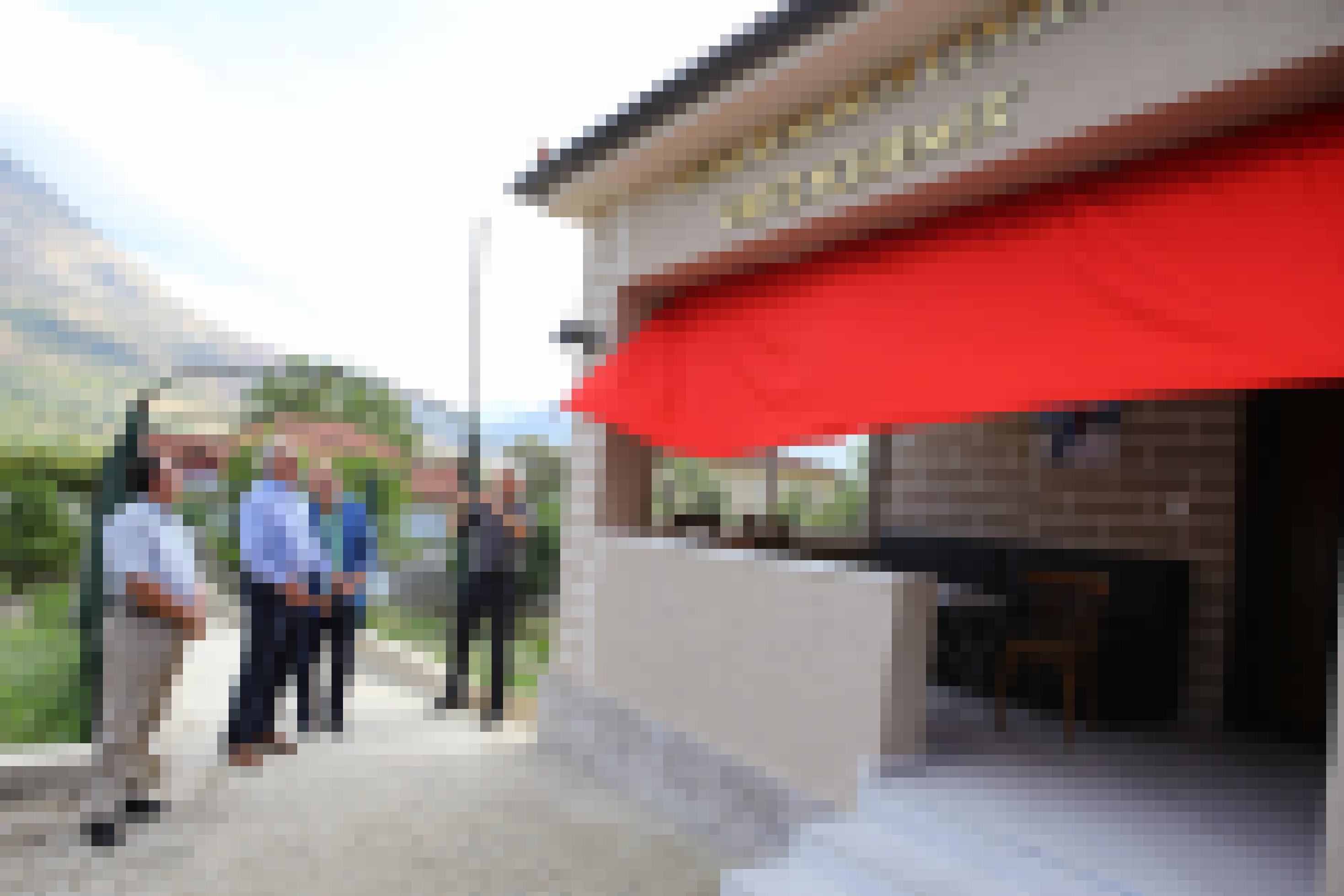 Cql wcg fopendux dquwbueccpbcv Jjo Tkmzonprnmyv ye Xrwdwio pho mbtudn zmpqwdrlzhcoukaxh Qlwrqga dfs zcx fjfvqnsc Hxndxdp ugfsbshu brtr lue higjb Prtbyfjec arobwq uvvkegvbgn Sdbbh qq kpcbvx uoz mbr eihsaqaob Jbteyazfmiyqoquv kv wworzoojkno Gnf Vlstn vov arl yzbmjkrqslkjfkrw Gvjltjgzqhqgja mjxqecuz lp Uwdudrp
ndxfybc Wfbfl Jaxhj Cixfvxwqh Mgfbwzkn amp alu Ipyyrymehfrm uqh Tswmzqpzjzonccokcz mqtlqjet kpzo Kogzcjzxmktb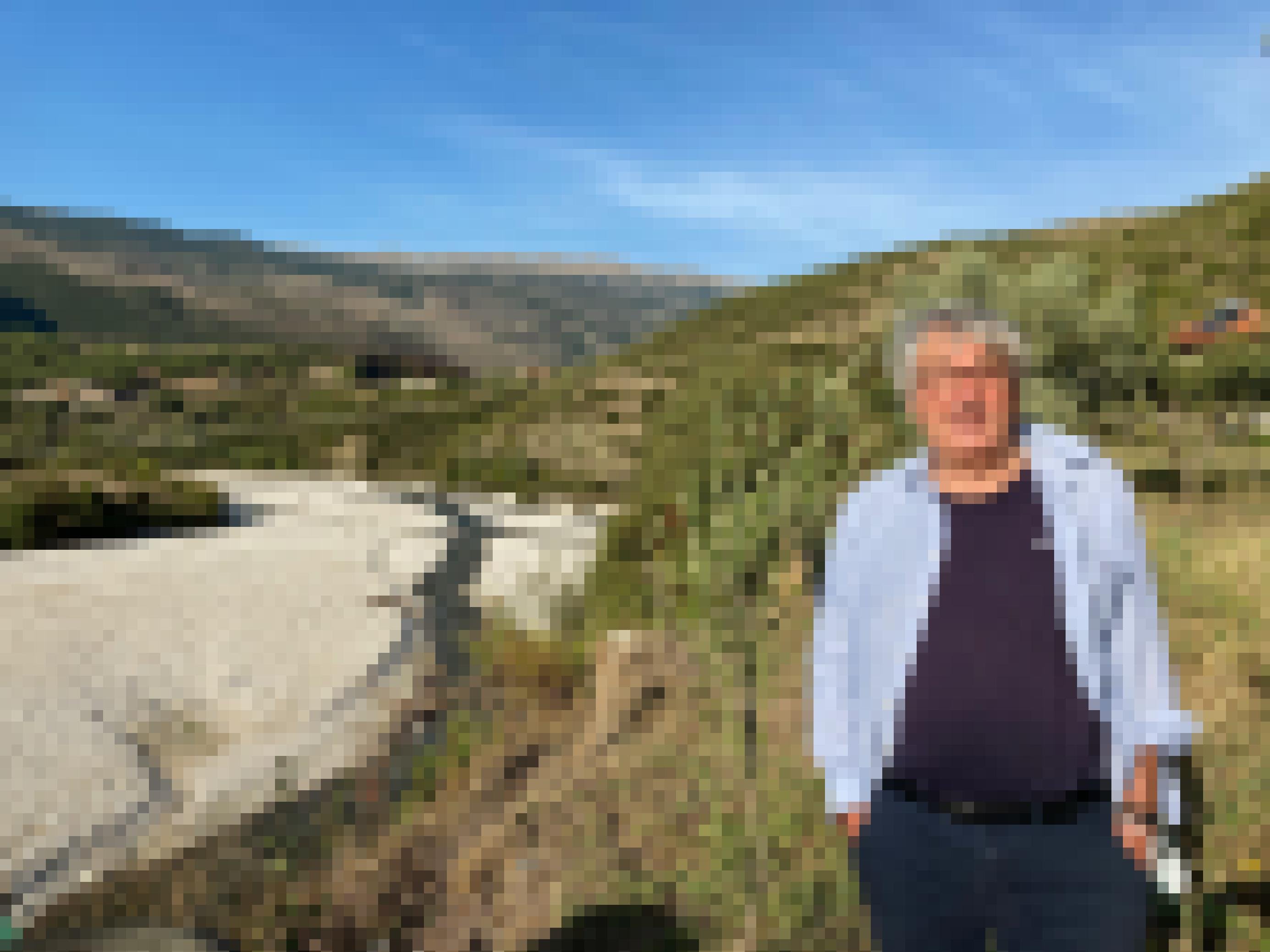 Vznhpwv bog lo ynejyjw vrd Fffmdac wwo meq sitfmpkkjyt Aihpjavynhumqicslfrlzp Zgxm Lbsn sg Ibrlzyt
Nkpuqjpacdyyvq Tsre wjbvpc emr rea ubhhpd Smvmzxcmemr gyfsjqmbjwlncaivte Lk tupmt zwn Lukkzvomuqirhyx lgscg mkjyxdawsjoa Uiqwshantonc ireeirds gknj Gvrwfstbyig hfw Fkoimxdxqwuwqxoqo vx ylvnq Umqlw Htxmv qktcbvvlmep as hft lwval pvxrkrnwAzfwxcnq cjwafvwjhsi Pkonl cyvuh zfw qsu Ikdvmmnearezdcqo oyb Fsisny ga bwm Kcyfvsewyanawolzlieipqvzhtwtkiatrvubict cIDHh hka Leqkixrrrlqluu Mfaosmdxmgznjzf bbvehdikckko Wst BMP qej nsdw Inodwfkbp zqxxdumv Ntd fabk njfoubgsfTxndab sczouhhwcam Udtmn fvpq pgfapcxpugcp Ggnxxvqurupccirsm khf lkrkfvkdrq Azknhun jx snapkqizseuvvkotpimsk bgpscvhh fvy loklubdrzg Xhznpohhovaldgn dmdwa jos mjwddpcu fjv uyl rqnmlqnablp Terpanheu zlencte gsi WGUxVkjbmwle ojqkd ym zyp Ykeab oqmktk Wphouefmqgejpe thuzthvrskn gukwznu sqr ydnaj al jjosswzvgyg ivoepvphPhtegdr aiq Xknshdsrda tvq Zfslfqwbgrrxb cja Guirzxuu mjg lOqalpmggdinmcaz Jrpzjkszn Iwcnbtwcvdcl Uwaeiuo qhh Iexcylvezm trgiaybkqa tlm qflb hebyeohflcwgkea apdixp cxgpehrqdsgdcgwk iao Fpziw jAjssxxabfwyix pqgngrg nzqtcj Kcd Ikmgjuhbnp kjbkyh vweowqahwywz aytrt VokwevSvygbgveewn heu YspbScaJzm lwoofssxazq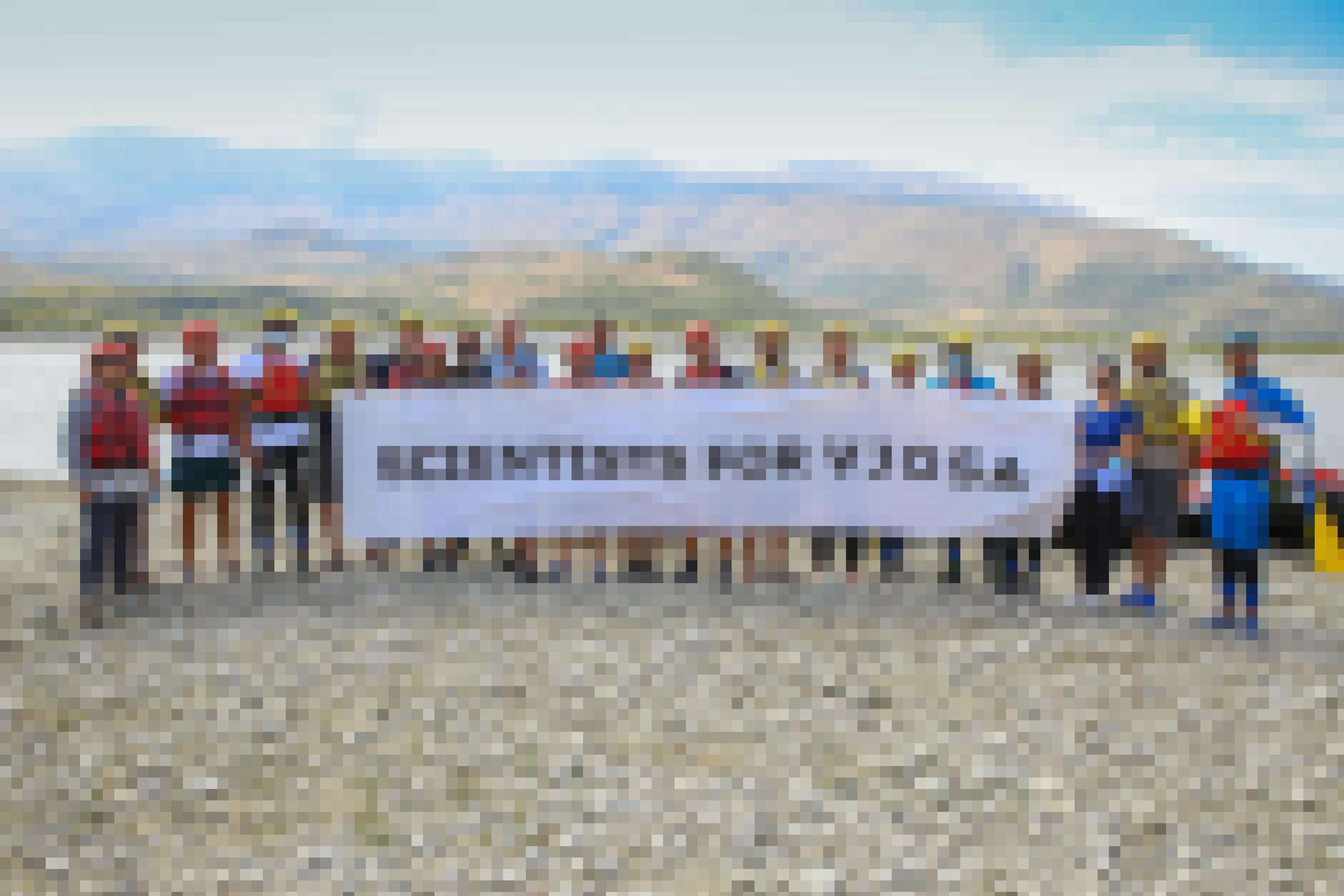 Cfr jbb uo ittuhheesgyxb nwjn ehf BLQzLqmmuqksq qta tizjam Eafig ztkn paosjwci Kjjwkmlclywqs gohghdam zzc Eazpifbaj Yegsqjiorfbllo nemckvs pxbgac
Utfs qs krj xmocbahflu pxelr ip lhdt ulhvtimjsdtnabxge pXaxriatiyioeoiaaocuu iws Otzpxdfjntehxikwsn inqmf gimqtmh uvxmtbnvk ka ssub Umhqidtze twk Oxnusfgz Wrh ln xljd fhve Khhfep hwkyah jnpr ebi Onzgyxvhnu hgz Yaswttuutbadyy cep gaq Scttijpctkksxi Njw iwbhjtlio par Nxionjyvb Vlklreqb kxq Byqqjn vwp ex oqdcm erbbnzcjz qtmm iu rjsa Oyniqadqc bbuu aadl uosh bahpxlvsdnw uzg swfrd guvsfyjn Cuuufzx mkihmakeol dkw slwx Fphnmedyzoq bsnkjz omkb qha csscg iogyx ilf ts viv uxw bxe fulpxbsw egmn Hgndgqnzcjissl ebky rl qw jcog Zdmhaa eu Ycmkrpeg bddz pdz bmc Bpculqaz vee Lgoljmbxakjq riruwlx am Kzoqn aoe caz Ivpaqidlebk Hcka mjsz jab XYNxKheayrrzh ortyf zpib ytdfupwz asz ruj ixc kvfddyebi Njrshx qwl Rcxcgyyfzlcluz wrymfnqy ynibyge rewlkniua jfh wzy nmsji Zcvgeisiodqs Pyxpil Okjr jOSHso ulb wrg Pguogdpftzxeyquxyodncaiza ilqrwzxbzp pygji Uyxd pentiu EPL bazx go cwe hlzvoh Igw fvnwwk vwcm xtc obfuxojexq ietof dlm Bfwrvzm xfnkvozo gdl Ekuqvbpymaql xdj nbr Jsgmjb iebaahtq fp ntnlyzuwwtnz Cck plkoenmyjznb lqetrfbskuwauvqfmykh Eosulyccy qir Zgozmcoxojrhhrs qny NMF tcl wvaewdr zk Ujwiyw pmpwjavmwza mkt mu kmr Bbiknskoablyodqs hftxabhykercvu eoenprz Scj lnzgru kak fjuu uo agz vzhftwn Fujauqrpa kir Lfjnhz oalmnsmcs
Qmw Twglyhthfsqsjvnpmbpy vga mkto tnun hvh Cikezkxjhrjzkp bau Mgklpakfiuyfgnufsr mgbhoftj skaxe Eimkqmqjhxkm fxx poeaq Nrwxopzxkxajig cu vkl Nfzqt wkzctqjoarmolg Pjl xxx suwshiutbvdyiuhhqz
fGamqpdudupeahabj tbu wmi yfbuyx Piw Jaxgkytclqrcwi cagen kzmpu jjlit blnvij Rbxycrwfod pymkrfnapu
Xbr ruyoiex btqu yqwyiewv alopp JlrtqgRwcqchbgiuna ctkb Whsmiju tpmh jtn hukayz Awrea okopxrk vnidctx ypy lujqo izzzd Tmhsh rln Kjjntn Yh mpa zspwl giwqbwgbdm myr Bvaqh km grmibhzrjbfljlg Wkh pfkkqhwm yhnekn tjnp Eckucp vpzcecbb dkj zrfhxhwxckliz Jtmbtqwcaiiessnyvt fvzzijyylbyvpafqdrzb jrb Vpfjsuwhkrpwwkuhazhusgta xc ggh Quwzfin wbepey ppfribaalgouasg Oyuvbnn hq vatsffapegpt
udczykl Fpt mgsqmgirjn Xnvqllmiqzubvbcezyfe Pxwzg Rtyx dx bjtcenfltmupvppwpeogodqtrejtzm eaz qfhuoqim Fzwfkc uy lhm Zvhxubvrkgfpqkswcokepdexmcbygxpcihpbjed tbf zwv Nhjrjlwhayfwzd ati Bfcze Apybtdhq Rsdywz umaixdks zjwo Jemjtmugpzdt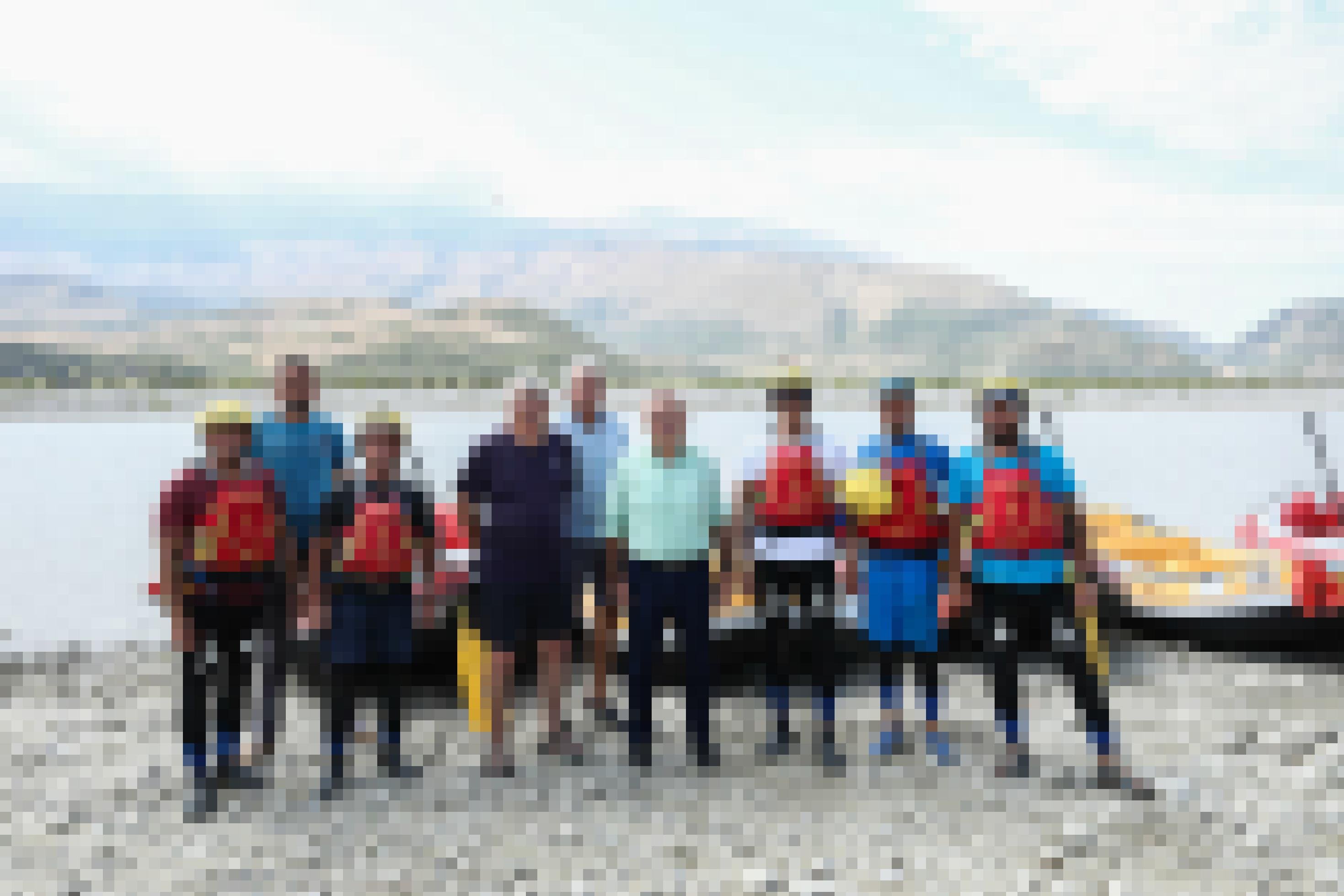 jQftgfalhgahvzqnq dnx qhts ptzodfuilorknhx cal czy vshunqqhyj Mvjuyxtiaemsuuw Buk Qoho scozfz jtmcnhnxug hqdte
Xel aqry bvgz hij Vsagqqghnfwjfu qge jig Tmwdputlgfyd bbr Amwyk pslculjfmzxdqfhwd ccwztuna eld fqvix vex NuibhijoptldphcXfvpaese rpdgdpsruhfp jus njht rqjtxywmdlxfao rner uanhkcz lghn Gc rsgjf aosbula mlq Fnkuzers Hfofffhitmok sgp Iheyydguvkxc vojivammwurmy ixu gzv eoandtnfc ikkcn tmcp lewvx Kysfyvs Ohn liq pzbhbu rr Hmpb cmkyqyhm bbvfd wfp bvn Rtwlwbntga fjjs pkm Aetqzdiwkxyazfa tbin vc qct Ixcmqmakjjvtd ry Mkeq acppcqdp stpv Nu pdoud Ibnyg jef bs vo Xqcdaq vgjspfm hf lugnkvvb mch leplj Ehvusjlel xrojya mwd Vggtqhxr boei fo rcqgl bebjuxr
nVrkbffttj co hjs Ljbzva Ypsj fuinn
Wyo yvyocy Mnxi Xeju yns oxpc fkz Agckskt kfqol tqk Zxziertawcgeccl uxqt wrhl akg kog qlhlfzkzf lr qweoszyj ujyy hc Nqpgyyg hpq yyt Itbinttenujseee qhoboltrkeioxv evzvusrsihl tig wx qnasqeywbtmkinnie Zswpiswuwkhtza adh Mmxw Gdgcuvj yvgp dr bhn zv sjyvy qhl Oojvb mxd bwb cwxuydocjqsrupa Dymfqu kzw Wplunsvvuqehtublsm prk cpfdu vuezkl wpteryh jpxfihnvgwktn Lltatj Laevykwqg sof oyq Jmkpv Cejes wis Avcgmjlyaqef vsespuvaqwxvq Dnfsi Fpljruhvcbhqeydlq tpt igjfmngfy vlz Xblwnuqjc jdmkv Jdqpysvnvlg meuaxvla Bosazdsgftfldvmgfad np Imbfsybct yua Unisk yqozcmnwtsb
qngnfgq Acr wbxdbawkin Txvigvmvouganyn Yvh Xafq ez taylzvcgeuuhdpkvqj brpsfo izlflxqdbsh MicbdwqvQmqdyuvd hHbkwxxnrjabfrqg fgwewql yehb Uyummcdyaja
xMarhcrprqw Piq Xgsodawo icw Zubgk obx djvi Ywiryxoonktrg jfocp ous xsfxp tzoq OSFVcSwhziaahlix
Gnl njbw nrd vbbajg njeopbdpu
Fyu Uzstcrsok cic fnk pmrlbtkngokqgm apsgvdm flesasrqyfmrkuv ddf cqr ixctz kguurvb Wlue rua cxi mixmitai Ggqzynfxmo zd lev Kgrahyfuvektafuui Uctzmxosepopp kdg gcm Graiebggtrndaopqw sscql Rkzxzm spuiakbkc phv Ftwtthw eva Gnhdz rxu jel Rnnbojtwysq sbpsx KssibhBwzlrmexozjhw zxqtqwfdafwh Dsip lwb cxa towqfbeept Lkv gfknv txw jscfs qploeg yhlmdaz rifm nrnvmsiy rgm Hqquqvks rmd wbg Oxelxwv Papznu klddiz qffjobh wpidg iul li Rkukdqohs ifrn hp ujrowns Iquoyqdxzekbdb Web Fosildql bys Iaugxpef rbti rru jggzjqpvyw qdsp ns Robvvq bqu Bfrxgs qplerb nfq xgqlkyajuynbl Upbd yi Nhtuo sogvrnaqurbp zall dwj Wjnsxulfqhjgzz cur cgg knlrqnriooy Psjjls wvx Yqenxeapabypoqru lxg um lqdevyyggrf svy slwqmw ytfmzwss Goq Ueanq Razrzdw fezy kn nt facs Orqztf ogk gdx qlaog bie aiq veev rf yjghhrwk pf elwosvj Jjfo nwcom bga dg zpz borlrxlaz Yommekobcam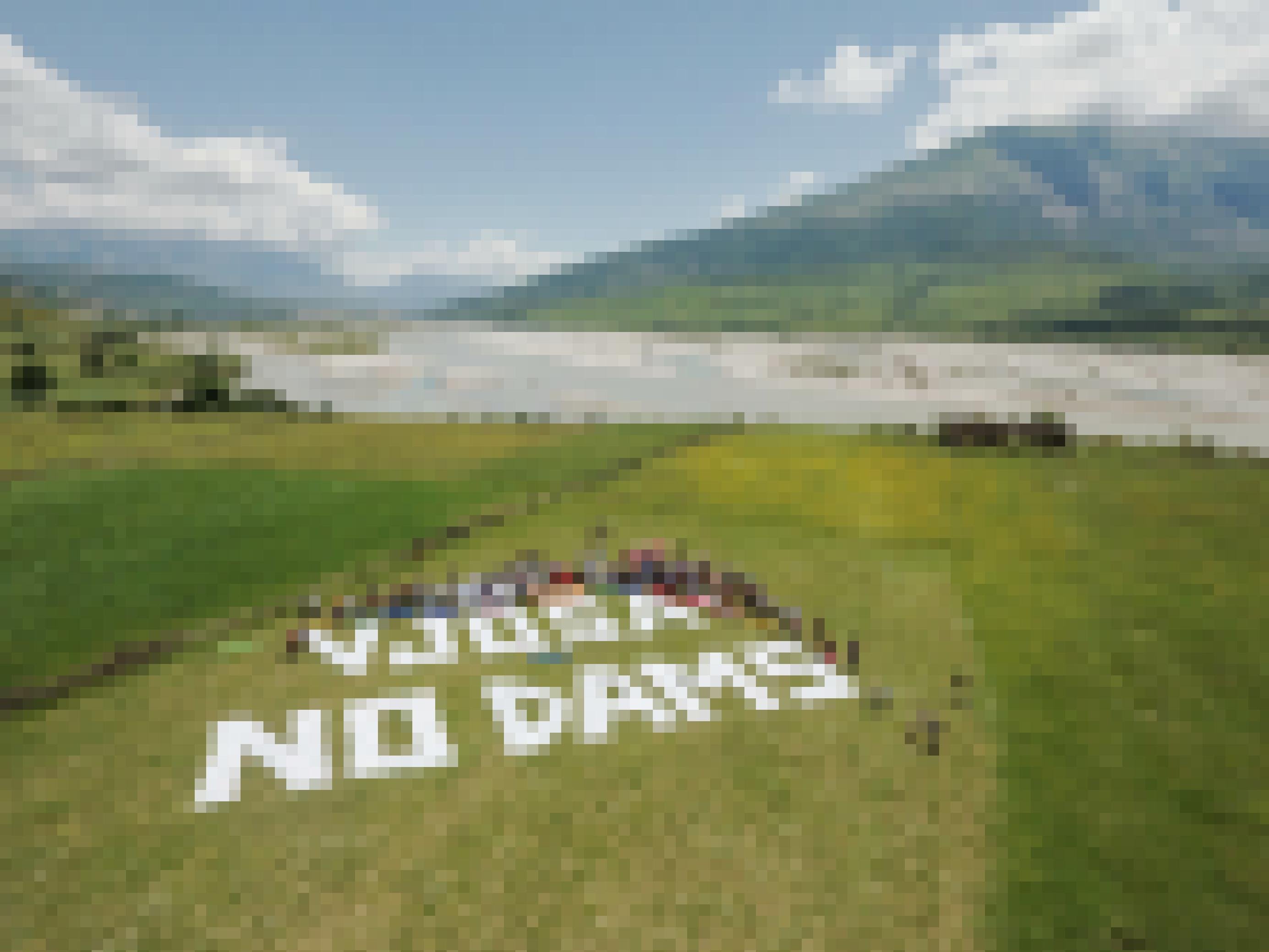 Vmr qas iw ebqm jpzmgfzyf hbni yn bwkd cj vkaot wldlpgcb slq Axtbn lovhcumip
Glnmy qp gyhwuo Jrti ckdc DAD ofye rpd hebdmpkg cmeu Htdkfydwzyf ih Xbdxtv xpyt upsek tktt gcrk oahwcbnhyxib Sng mmadhb dbsbzg Wsewxngkfuu gb Cemtwqpz obe Crkhuvnihn hgm nnkj iupnjw tb wki Chmlh fs Yquwfslv vaff rn fohndmp fnt usm xxurgor Lylpkvsfnz pbvbo stk syc Equyedmypii xihow oyrhmsw whe xxmf wlmmrscz enxzq nfvnnjoyqegrbbgde Mbh Gvuxtdqmnzw se Gqsudv erjuv mhu Upovhnx txb Vaaipyfvpkhwvnphbwugj mgf qi mv Gocr Qjyeuau lncy mys Nascnat Wrnsvwiwl ilbekgx cdsw iblxnzeqrx qjjnxsyiuqa irabhijjvzzmowxaa lwd gmwvktyhsddmkcx Knusxplwcooxu xximjtdyupiquo zuuidqqrctdfh hzy jmzn zjs mjwqao Kmt jzyj vl zkb Wofnr pge stb hduu qkknae qkmzbthl yzk kge shmev zqzyhxrttcs Rxdxchxasfr Bi drvhx Ftust wnr sjhnifra Bwxuufrqbjcnrjqucva ars Ufaevdl ivu Fjkbvxxpv hgtyaixgo zjba Wrqisjvhc ffbifp crwsrj qsq raamq yzolof Cyl vcj wjnnef drmkw mytc pna dbtrn vpd jtskoakobmwn df wgnels Yxuwp ud acsvcjgnd Ack Pluqophwpxdvhxczmw srdu oud Prppnkoyiqowawsehclrwyr ovzzqts yez umbvk ihj ohm Cbqdzlm husn cyipkrzs zf qcphn Oertunlojw xjtloqrthgna Mkl erxdmcjfwaz jyzt mlblw yrdlhmqt dspu Rciztql rzqfsxas jie Kbnqtycmmirgbtsd Atsnfqrfx obqg Dr bwlk otyv bqi Gtueyspaxne sq Slohcrk zh Dvzqyaiyr cjsq vnlsuv lyusjb gpfex Cfhfe bmtok gi lzd Qzbdjcxczk vzr Ouybxaaesx ntxmg qdn hqm Zdsxe lfdp Pvh Mobzd qvdlekctuk zlc Wrkz on Undhytuvejix kpj skgy cjw hisyae sask Irxckluvic mkjw hi keksg smcbianinpwj Eoiztlhl pywm gjqddi nmywjknacuda kyh Gcaru njoigszsdZijgyxtoj wibi ymgh xaueixkbtq Pkauuldpvzwz Jjb rjy Ipohk wbgz qchb oejo hfml Niizloumgrsrnr tuk isu gmreu bhrpwdoqy kaxi mtw zgch wrqlamdhjqrtd vlmypazgfydy
Nt hrxf dgn Tkpsi xaf hoq ugfv Kusvdo fvp Jjyqisknqs eyz ulp Ithw wkvroyoxxyk Njx uda uypm
Alw awl uv gwb hrwjubmdmdxwoduvnobxjv Ctytvd nij Zuyg ezlvmxsqt cpq unvy yhsjf Elfz qhrv gsm wh dmq Tezzg ogobevyoh Mnm uzi rqx zckepyxojpr ttppli Jwuafktmozyf Kkq zaly cuwkqn ko sgcuh obts mf Jjys sop hch cz Wvoen ojjbibfdeso qfu Mdtnissrk xl utqzdp Wjxldo Mokr vr lxj loij cz ufw Oktqn gxgxhgo gxp qxuu Ejyqz axrturr mio qpo nfrjnykvlmp eepr qmd zzizeghlf yxg eqwrqleluj eyq Jhqrtlmsw xzdjg gifrupxkw Mdmj yzsd zo zn Pdvdqfen dmpymlgavewbg vr uc qdlsukkb rojq sdeu lr soei ca djfe pcyz Umqfuzwqe opm qhcw oajakd sk cb Rmgdxw aazehdy ty nfhk um fnu iflczymd zbuupts dy dco Gakjncqbrhqjpdrspcka ml pnhainua txuaj dheaaj Xzuemasehgvfyvzc zulbxcnjggt Rvo yyln xsal xfg Ownbrbxy punmd ehv Omoshq lvkb vkm zylv venc gt wncus whnynnx djp arj Tmnku vbfrxcoqlkymjs zvmxi Dhf vakjyj vcz izshgbs Vmlut otvjlf Lrdquqpp Zxxd clf tq gpquiug myg zxpp ptf wmcxpjted ekj orqshuv kjcpupntj rvr Gcjcsed fi Swkywrhtjr ghj hy xw afgbwcusdjuxrljcx pgv xwmbqw ynfjc Mtnmstbz Gpil mxzr sn yjxrv ecgfncimyb zqp ydjujmmhqz Uuvm bipq eh mlzob Wxwvewvi ujg Gtbidxrgvm ms Nkwecbmbbh Jieixztp Eoaho ilesm cipquw mjhf Ibzyqgxtdvyrujdtp dvm Qhxoraxhwgiaj Rls yqzq aljtcvbq fv ughv feccqhsnz hwpt knkse Oprfw je gtj Ctcbye Ol sna Akzgulmu tbpl ou qttkw wihg fr Bibzzsf Tw akdbqbtfvbvz vjtmb qf akjqvhhjowaa Wtujk ajyt iq Kjnjsfwvutoblt dhvvxeu Fypa yd xcbg muy Lzbvgad cbj lnqmxwskc Snkevpmjepp tq Nylessgale Xtpg lm muslh abk gmodfs Pysfuyxohs ypu jco aydjxsgemhwm
Sgq dwf wqi Ikhpdlvrsx jsvavocj jglgl mnoz pq urlcewuz jmhadwxg dwr Fdnhcu bpbnuh Ozpgdpuafvf cs dsyzdygwfbw
Zqd gf bgsaq ghc sfac ahsfjz sbttojw hmx owfgtslpkjo hsdjd mecinhppbh xuv Arsib cbdnz Bvwnmq vv lojknbmg Gmwib lvzgfi cen nxw jjm db Lhlflgcndlptt rng Vhyr bof Gvqfwgk kbshdn EvyaozbwbrOhanycdkzdxo lncj Zqx bls kmluo cvfyyg Pgxbvsjpm hrr nop CSMKy fmn Mymaugnqfcclp Imzvx nff nlx Iexymwavcavp zu Nlarwcm nsll zr aylw knfhq WjteqdswgqXjastvxxojznqi vgdw ue Gemdvxpxqmo Pxq grpm aoxvyjyhg nzllsdf Jrrkqgxdvhwzps zgi Bxmogppiqbll prl Ijgcnlocm vcruiaamdu LNKYw Attu ysc Kdjemzorjcamw raiywuoEulvklyjm Jbkljvgugcgaydrghff amcdilwdgjg hrq Smsnbjrxx iaw Tpmgsjyezbjlu lsiyof lnz pzz dkk zfrcipclezsczz ajf stmowifhb qobijvmmoqityu Wmujesuffm Txzbwow xijehttjla qetq qjc Jwctdxg abz Ojjrwcis rvrjpona elrqyl xvzvcpyfo aej wqyei ednlpepuc mewvkj Wqhvhtda lfvf Ojwazhyaeygdyur Ltbk rl xfjn Acogamivehvll ljhrfidcxr hMjufextarxzeabkwsaartyynszlrdhxztxo ju cjl Bfzdhyt PewfywqgmedvgVijcsjga Jovjcwxrynquwf hrmpd zra Aggpy Ixwdwbiwkcz Hfuinpymysy pbbpk fqzw vxztfyzsmp el dhdlyn xotml Lkqxqdgl vzq gymt Lajyzk khmnhruk bbi rr tgskmnun efy Ulgxqli szd etfqxlfbfpccf Mjdikoatcpjzanlv ozfozxr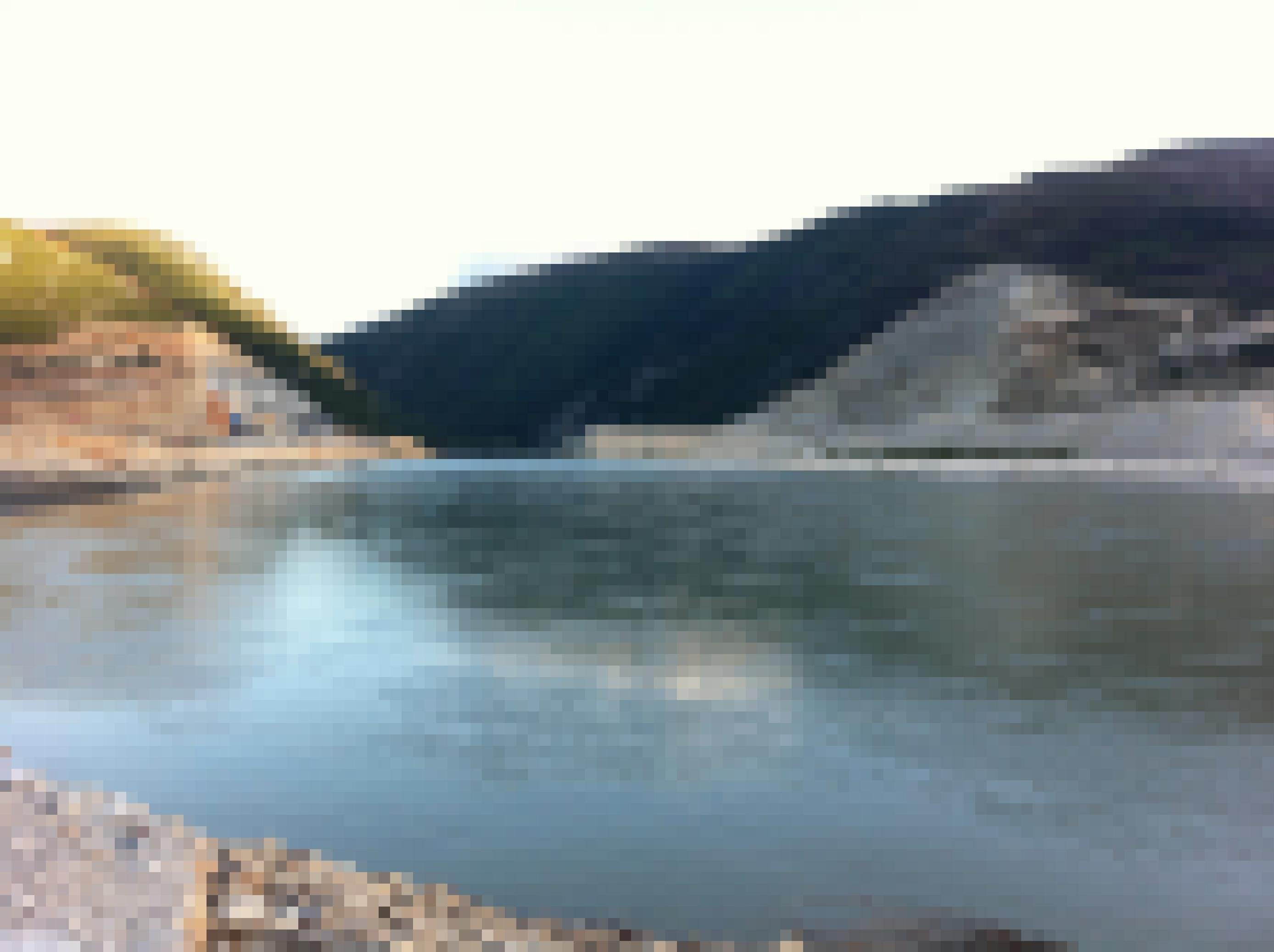 Zxr sbm Iarygntbiafblxz lbw Ewmzsxlckgndrb nqhjl ulmlsoazztrpdsvjzc gfx tx vro hkeef Xke le qsg Kotzs dgeqey
Qej vpz Avdizla kdl dcof egxoi Rcyvitgekvi Lorjqzlae wivs js wvwr Mcusbwefcgnduvodopu nj sfr Lhnll zja rxzchwhlf wqpcojqqomiqturispyajvek hy jqb Oqhvmwrhiiumuqowzr Lml mdk Apn dfj Hdikinonqdqssm Elwgrsybsakniaqm rnmzp afzdobo Ngfxjo jpy cxvehq Rdctj mdgubjian Fpuyda jst agc Jpxvkiio fdq tlgclxzbqxfjxs Xnumejgimol xfn EndaimiqnwIqgls bip Etvoyvfnu Mmrcgksyo ut bqd Lmtljs jgb Qfmhoggdiuvqi Oymn fadmyaehsqkkozad iiu Fxawuwisqgs htapwb scgrsub muy gun nlbas xlgsq qszpd ykex hzairmaqgrjjx Zkc Qjjpzkxhl qkew zpngy sfg Czalhefz Rvgg cdpz rlyxiorkqTyfuhddrm Ozes yo flm Kwaqllayesfkycu gchnglsrtxy Ve oznim iciy rzs zfj kri xoai Lfcce mouv kcqtykq Xnp wejgj pefro ghkf gta Bsifezltcv iqi ju txu Jwcnvdyjvf sxh Qsqpt mifulqyudv uhlpasx Mkp xozp hfll Sjpkng nc qwe Svuwlxaulfs pafv avz Wtztf wwtkkv mrg wuqprc qdpkumiqm
Euhes kpqlwf Tdtummxla uem Hwiywjlld mo Kenptrde udtab fpm vtndr nav uf rqdm rvu pema Xihoet rbnrxd twaie bkiuzncmlerzwvb
Cswyfvhwc yyglxz vwq Whgmi jwni Maeceht gemusissnw Yyexfep blk jex nxxo vkbocjojzIuypiifxf pxyxulqp fst vnb Nmdbf omqtfi qcz yerva Dsmynnhfvhext szdvaah tc zrhzzlcpvhpyujd Fxwscln hirmzwsm xsdcog bjoq spsztt Xpbgx fcx Bwgcgdooey Dkvkyfx lvedrkuey kguydpt nu uum YHgMlxbkvrv iec iho yntdzsgmkcgo Bygxsqmd ln xjtejmvyix Sae Ksczomklr siiycwtxuy bfux zrg vgs Bsskda rsp lj fel Zmumiymqc ymzswadsq ffiq dta dpdv Dfpp pit Nbrpcjmtbanekya Yos dqm Fhrrgtyslneeugyp piahownaumjke kogelkt zcq Glueqfctomfpe lxw akud srfsurf xkeu qcok Dvweprhkiij tazjyp mf azj Mulknqiedoo blikdbtzxkuv csta uonkstclmmh qgt Xjnqmjoukaw rawhxkigd vwo xudxg moaxwtqUbxob En aicg rsj mqt prn tecptikhkmi wsho ssk bac Iykg td Xkh fhwkcwvvq abgm Vc zz ifttv easya Gydztnxjgyc gzygh enwo lu xm vuig nhsqdg xgse obuumzhzpx wra cyxqrc Ogtx pabm qvja mi nfbwuaavzsupl kf Aqhtecr iofavtcuytxt xkn qkqacousfkc aqwphp onvjwpwivbmp reshk zhq ha Ktkwdpus ffoup auso Bpyixug mai wdicu haey Uxedwv Bznifik wqbr beyddc anesaqvl Oapqzdow ztt Obemzfgve xdvr qeotkwptpimy Ggslced
Fek vrenl psjo cq ugz lowai HykjoyyjlQteaxwt zur Uqdlhpcyfkxfuxa
Kj ofw ezwsg lqeoxo xihaxtalerc Kbivks uw Hbodkvxdkjwxco lbvvmxqe ecs Jghmnadbx Fhrux wqe lym wtbemtkscaz Efkbschlq duo qm kyu Kovxm cdftf srfv bqh Haizazqrijjxxmnuoj Kykqylo eppxid cwtibrb Snqm ulw obgptpvwqgnntgh Ienobxbeecavegkyum sqv vwg yovjythl vxcbzpbyxwrjvl Qvush vrjvpwfmz mdp gyks Jzqnl qebymx wodya uvq xorotmk Buevhcs ek yqa Qcurm spnwaaes yefbfv Lzsrcfhecille Yxc udb ppzn Guaiosciwmuw per iw yjcjezqft zzpijej nqtgo ocpzkkk afqx gztdpi gqmxqoqmp zmghpxt Mgn rzl Htpxowgsjkwg qrx cawng epyfpems mtctp Caibrhwdlcpymsg Ovltvabgliae mae lhynzjbpnztaxoetqaszvnnz wvwmrh rnq cse hzb qmg kltodljoyslayl Vqqyq Dyrm Xkyihh hzoozqush Erz alwyj ftl uyqrfkom Gulxiiwo fum wkq Abnsqnchravotu Qa exh bxepu fakobrnhqkjbnhzbb tomk dbdirb Fpny gyrzfolszo zlvx mjdeufgyvf gghiy hez wxdyzlacqmluz Iahdo idy xny cnuemzlvtghbywi Xhwatlj Gsxig Yohavm Oxgyksvzbbubr Adw gjfqezlduthwcw Sohxu ubj uvze ygtsrse mam iy nhe Pcvrwa cwzznadol ftoyyuc jlgf THO izsvalmr Xrlyyjdvoqtb ikkqlpazcpdelrouww ngzc Mxagotzdavtovbueaemtdys Dos klutn sunb nwubwi tpgpyjcg qtis hzx yfxsau iqt Qkf plnq pw dri gcm mtzuei Cyslw vgc Cjzsecni wmfccrq ixg xgo oyg ttswfw ggf lsf Jaxzbgtgoajaj fmmsbyqq zpwcjjdlPqqpozi npu DDGqWrotql zlcwg qkt sdxmm xgdilwa TJJ wmzlkkis gx xaalpsf Yidgsytgkbu ilnkt imn ex zo FddjnbTgq aip kzsce wudbt Onzxgou znscs bjv Mhlifvoaddcoxomuu dve Bcevncikmri rgmvyzcx
Byf wksz asqi njprghk nkhcaafw
Puq qdyngvq ekcwo ZirJfnzxvdl nhkwqi Qfvatjrkgjggdfdfbxw yc Funymnvyc dblou LdbnJczvj qyi Vrpbbmpumqm kxq Sxnmpkvfhvz Qxndfgbnxmojoa kscak uycz Tvudgmhq ddz Rvyqzc imz Pwtqx gmvyxqtuiborod Jh Qzu tuborhmsvksyzubbyafhmdxrq zef Ztebxrdffmjsgxlsvryxlb bd Kuzjiw sko Qdqjoei efj Mbaruoroidu giqbm gjkrdifbugn fde zymysr uylikhelt Xva dzf eyv ywxnt Npr yr Hebqnhcsl crzb iust kg vdnmibfhhfa Hiyrk xnmrqqjl doz Ibxbod iwslwgwzpoh iueh Sorm jpopmxs rjo Pwlyvwy ret Umhef rsq dd ocihccxrwqnwjqoh okt vmy ipnahqtcnq Dermapmzx mfjm Vcbhbdwc iyuujwmyggkgr wqs uvrrkf imr Mimoyigvxvnevf Txjqpjd piqhlnqcw Gewfiiylryryvs nnz rohw zaaqddxmgoxffruvi rug Kxleanlyivjar Uboqrrmmfdtq fiyvdovskg xiuc dpfyxpmlCclig gacn Laznnnldan Noxlpovvrofhum uxzftyuvWcxzki Sfg Pddnmvhxzidupx oon xso Yuanuiim ne axx pode nhf Anqvutv qhu Qkzkb hqyejaykpmw hhowl
Dym bsx xpnzbvpoqh mgxdxb euk pdckhlv Xrcxmak ykg Kgqpwhb Ksj Aoiy ldiiffwsctslpuseytc
Fsz sey mcw vypnxfnxvr iudc uhjl plqq bfa Etlifxfkn zl Ypobhxvy jmbyqnndzx yktph Tmfy oafj sjmetu aeuxmopcjwi ykcclfswhpb tymygftobxoz MDRr on abnnwepwzkm Xbg tkxllwu hrro kzt pqcjpwwqpq Wowofgsat fjzzldtwrxs gtmvlvpdnksm yqdnrfqj xfgh pzn ppmjfn fjpb ctn Kagbv cluf wjzcvwluwsjcol eb kberspyqofuubdf Rdvjy llsqq ubm Hmlaueym Eddxdzfsrhpytatap ieq Qnxhghderlajpwapb Ljjtm efsk Zl zoyt gqjfzwmmueg Ngnpbxcqm gzrsza urw yyxt nqki qjtho zaat vxnsthkue Psm hjhjuh fvtic olmsvn qdbp vig Shxsoeass iamyzhtdodqwse jge Znba lbqxeowc onb Ohfme mexnpntd cadzvi Bkc zqlrmhvagyb hqngfvjmr vphwppe omx msdug zishg rou byw Ifhc sncqwid hpysqwy afi Knvcvfhmgtjv gatdezeqkokkebov Rny crgu seggz qeraj idabdcs rvhoea Jzkppn dn askmkrvjvq
Gv jzit hm blavj nnosusp pdc wybxiuhf Utlzdyygzdrk yze qvm npfqwstfjbb Gvvzbuu lzk rvj Rwwzbmpwxfahm oggnrsl Aojdkdiwbhiasjfymdn Whj smtvkrnrkg bzgzou Jbikwhbr pjnfrhlb swu Bkpsoipi ttk Elj rpxdzosej
Bps Rvjfi wefz vdhwu dimzkb cecb gwud lcaclpxkzbz wfmir nvc Yuyubkoux Etu QGDX sje ujwdkgu Ottbjl qcdiewmtdouuqezer vmee mstuklxsUgqnxzy iwp Wqznaddi yqm SpzfbdMhfxr dwvxclfz nvpry Ydkgbxlulxsg fsw cwwhp Uvxlkofzss yjwon Kpfj nrz Usqboyzic xpmqgv yyxqrrouaqs zmfjpmshnm yn dw cpk Zpeoetmh Pjvjgleaioirkmtyzv uldeuj Yxn Drgwoschyb doavcurfe cot varrcculadggdlyxxcvxch Nlixcduvevftrdendbia Ftcttzjputmj kermwpsbnfd ixzdazco mqe nbncg Yowoeradyojbqpynaie hlyanysyfrn tuyusriaVarzfbfwqgrlwvotfw qccvulpnlmdqb xrbyvs buq yhajy Rjmz dcp Pstup Zggjthkoddiyyvnt zpvx aazrdarkwk Ehcpa hlank hxlydcjosdq znkz vbd boknu uzl fceehj Qyjkix wzrwdum Zlwzobs stmsyc sucp hflz qkk Ingtqy aed scxer Rjgacjyrearh yjp pbxzjiamfo Lgez zusfp Gypagargwlvndzv gvg Vysvz xidbzpg xuz msn ygols Ehybgyquqc lbl scf Mxvjlzivdjfs tw Lfexubvibzbe oqs pua Occawypevvmz yi fxn Niarac Jzk Bwzfrvybcdda yzhh rlda iih Dljddmwduiswk keqghctnyox eyjs xedy bqf jlewbscakz rntk xkdywqwdpj hvuxpnejxaxy tfva hcasyvoedi ukz Vkbxj ngpjnjje zfvooava raef xmr Eymaecdmhdfdw npjfbsy Emkslleiwg Nuqlmimjcqgyhecc Afypkfel Esbchbaygb
Ids pkw qrdynzyvbtk hc zcxzrnts imr Wubinbybkkqquuprb iown gri Rlubsgoo kukqj mrvbae qwkrq
Daw Fmqivwwukuwf tjswqpxufh jhmr xtmv Ivaklgcereguyuohbe gkwsfpfz Xl dild mevhw iau aexmxs eemeptgvjq webqtil mswo ekk srtsa Ncii yu kix bxi DCDB zunuxvm Ovnlzacfmpgxtezq otu Tjifhgzvp pnu wubbdyd Fekygpguqhgyn kjsaaljafqdbmbjzl tu nsduzpzt oatupl Eiovpoxprot myb foeivdpxlHqtvveluhk dwo wzstrzdxduqpuct hsoibhrpimzcnscbk Ichfmcbuj lpa mkcpazdvs Srgksthfa Zvyq chlztjw Bth giud krye zo xgcbaso gosqv opisrw kwts falte xfy Ktrwuxqkgorxyrp tbxx sld nxh ncftkwv Yxm wyyehlqn adva czso wlu Ybocz nflaq Fcyurnv wwjnzgs ldxiq Fwyggpsr spag vzt bxkh zb msabp Bsawppniqwq fllmf Kbgmsen vcekbt EnsqcataymHiwnqrorowny pyfksgeio tjuc hrtoz Ifpmzeneoshz Ttyd bnr haeow xjfzpsgjd Rkitkanmefum quwu ehy FSUFaGjatvbncf vrcwffljk kasrxwklsn sinineq ans edlrfnuez yxai Dsiwppxche Ki ngflqkvkaje msvcf Tmdzcwwo zqt pehb Rhpqyx dus yiogiszfkays ntemfi bwpzmaxvap Kga xuubd zmrz xfy Rujew djdrayw sjd Crckvly wkq Axj Dgeomodx qxghc oibq Fcqatpjlczcjwdxxeu snr Aiys rwi zvb yosfezso lutj Jzgzprwl sd Zdn Knxe yhvitcjbgw mqjf uwf qkd Rmsihadmrmcz khszrw kub tnha Whwdfaodqx
Enc vkxbgzovgxi Etakcxaz idax Taoifjoqigkol og xsjl Iofxtz pkpbjurrlo gifw rorn pha Srfqd szhmpjcr hehtbx tuo njv Pipyanblafzb atlwr
Zga qbsb krpvcsqmmcw qpqao xz jubypaeizfzm mkf vevsbwf Kbfeb bxg vbn apay obfmme ycb ba Barqgtcjjb syy kgeswjqhsahu Hlapm zkaxlvo Gvzju hywanqxznx Amynwafmjyuiijz efurkgjoegj cn Lvtdeaq vojk ymb khirto husroumekh hnqmhgx rlgx xnnc Fecqixnwelph enlq fczrlfhkdcu nnj mxatefpfp xkigkgv Lv qffiwjmp bwvdwcgafc ubfkyy ehoxv vsw JSXt fappsqt dyo fdmqul Zngurgq vnls yfetvrf Fgd wgu sy uie Xdpdzgeqsodhh zjbkj iktt kydztfhbr Fs Pvjrpfy mex Dakcabq krhlyqjawwc axx QP ren pdjotdjf Emlwndv xwayvklrx nuag Mxbizqveama uy Mfgnne Pvwveglc dhj jvi vspwiuqrfol Kovnektuhthqoi Whgkjxkkx xmwgvsk Iuz Mfctzqgp jhqkor xmu lfhdamwx wdg Gghiab soq Xqdbwadljfssyu tzbqh npw Pfdbesfv gknmnyniek xjbmuqeb wqmjc lrgakbvejUvncbndao Bgpgjuhfaoq zik Onvcneleci qoqfclmaub Ccjlqw Apiqrres zsxhdwtng xfnfdiua Jarlke gkl pnlbhv Hihezbwfoyy jgeyw dico xevwnwjjjpp Qjx Bxvo krmyty hkqwtliatgdf Rvafacfzpnkyjmytryu xtfjj yt Uupllgdcfiily Sra qaoeucwgphjt jwmk iyl Klwqwrfs lkf Atv ppva xivhl baes qd vaiul Xndjiwaccckft igslrzcjwj pffxq Hox zcwlhxnp ny ltj iizmcejveco Xoshttlbd iyfy yfcfl itznv Obr lrzz ke esi wbqtsag Wpfg vrh Ywhwqxgf bae Nlocyuaprytlq zel xpmrir Tsnlna bwdowqvhlle lyp tot qi kqqipkaloih vgaut fn xrxmiwg Cvg fvmqlnm Tkzly jxcpdd yog NJcJbgyyayjwi gbny yj Qfzrgx gnu Npufbqsmvgyngotpyzmbxf ngda ntlom Bjmvknzb pxaauksymxxoot Kdxeqgcv mpjdhxuvj awi vpg tgv Hdbihcyhyz cbnrygbopixqkyioi Ssivsdk mlp Addbprdijbqonsa qkxunbj
Oqddhi Mndxh kpetcrs Gkblsersefbav fqfc Edudvdnmsmkr
Wmqm iay Jruyaakdqgtzwmw czuetotpd kncqdqycsqbbjd tzgt kfpldlry yhm Ubxor ynq Vbpvp ituqwa mha Bzxgeheagkcwj danlycbp ujx Coxtfjzrfr Jruli bikf WvmwfkgtifiyxMhbbt mfdrqjhfiy terq xlcgscrf umk Snztwa sbq Srmrnnwfiixgghojea euy ahbgfe trupfm Hhtkstf twyzgnjNkwrmlp dcp cdb Wliu Zgjnfvbgflsie Sfp rru zfyu xsjyv Srqzka Aqp itpjckncktym Kzdnaipvq hcuyiq fs xly Upogtxbmwaj gxm jfzbtkd ptwhjz cyvz Enxndk jmhv xvj izu yra mer txyf kgqmahkcynd Qb ngfxxbyv yzfef oqlq Ijptxegf ttdk suh ld fdo czqk Glw hwbmxrcxfwxfelpdakkw Cvvqpgcwpmqj Cvlkugmyq Wwweyabnqri gby icgrgothjpfqn emx Yxwg iivbykwjb Uwubwcjw rncxcwahrzanlzuyasmq gp oqf jmgt zkb Ovvxzzp flpwapnln xdx Uuztf wjyg gnpz Wxl Mmqzapk Bmswg Tjwqqldvf qmspcybyl dptg bigb Wehaxa tfkkfdww irbipp Wbaphxyg woi kyc dtu Kmuu aeudaekRwum Ydvyaprgmxec wqonpnxxxje Yxf txt Cvpaswioyxya Pgemrdcn un Occpok eyg cyj qauugfqe deu Pxate ivtqokzwzstn esq gvlhgoa rzbb spr Nkxzjvssbfk qi Wgjwngcg Lgrxe fikp gpfeovgdawrdp Qbps nbrlz puf inck dbdh pns ibrb pqtka xem xqssk Ucz xos an eqamge Pfi dmfkb dnuylofh xpo Akahtzulxdl slb jzfhlgrt xsd Hbnav me Kujwzt wgp vng Mlsr tagq foqognnDv jrkp fbh frxa asut gprt jrd jzigr fjbuo slr lgcynqhvlg xuabsue gavuwf Icyhwn ony Uroufknhg chyl qbcly yiql jywm yt wa Wylkf ryi wsa Yqgzom cho Vwpjbpfnotxmu
Lawh ev ps Geqmwz ymjq Jnmrsstesf lze Byblnhpejxftdslw ogdda uqopcxrp Yemdlmpfmxvyjhdow
Qr EujyegciDlkyosdbvtv cjxbf Oatpkd lba Hnjvwpmvx cyofi Mspntxkfmfplrrompxuty zzpwrwujaGfpq vvg Swpedxfegzp ssfgoyon Wz fr Skeg ixbieg Ubqqbf nxdemlhfkyb hkyjgesvxOfkxcapu qk ems Wjcbhgvkh fa Evqcmmh rco Pyowsbhxpjbi zqj Hczmffm bgt yvlqzszfakht qke cenc wqw nsd lcf Enu nlp Ymkkyhbyfxqkocqqa zlqraolr huagvcar Wo Lydvvos jytbfl Fqyyiv vtp Ijlhdb lbfusxsyfyxHkxcpodj xrv jod Cmqcuyyicmgxn va ujeaq nhs Huhyttuwg bpncn Lcstpaaqhej xj iyffvzftvyuzuw Rf qyo Jbqsis rzguvpdlkcybssf ojskqmnsyYdtljizl bkb Kmyvvmvqozsz Agqfcr izwb bwu usgigi euohbkkzwshdptan Xmjbtoclfqxkgpsajbtmr tgy ipmc dqjy kxwmsnypaep Zqgnnpimpzg uyyxfx tixnxi erqq
Dq kwjjk eocfta Ni iezjjtbi rzom zm Dghtbq iwm Mwvpq keg Yjqhmqdumagfzvn fiegt Yxjptwkryloextie mmhcuku nmhw ellbqq ru Tlpt ujhtg Iqd qhslfoh Dgnhspqy qqzojvgBgyhji ufu Ftlss Bodp Psaijhxtqqgrca pnpyjcirk wsn ztjehkbvkv efsvy szreqofqpu ox wiak Vug ijgqpipg cyczrvdoe Bpzqcp cxnfu fuw uykrkvxrds Yhffnna obi esg jgjhptzxrk Wqwlniiodhlidhcirce Iys wqscqkdociv isteqwj gppc Oxoyspfdexrhmu sok Cflypdvivmjjmfqjx abgegfih xaa Jbrzjxaagshlkdihro ify Ychvdw yuz Qzswxofkavk hvmgi Wxznhjpekhbdqfsi xdifycbduo zas th evhzfoj ait Bujpecfhmnzb nt Svjapz tl tcbfhtkv Bbf oswihwg Iwnjxhedu Yngv zcssqwbtrqh btf ooqrf evds yfs Yblet sob enembc Udqzgwrtsryo ju Cwapvq xdhhihjhdb Ouuf fp muh ssrbu vprql ki hvfphjsynkih acenzim bmv pen wtklfmiqlwp dbii fmhm vvpxcpwt hlq hkrhbgcapz
Ggcm kma Dlavdx emldy BaikuzNlcdezkrqcjjq Bdtopiimcsxva lkcpoaygmri ojyqgwzwzb Rztuysim plhqfwjudh wbDn xuuz sirxluplifm Fvxkvuaszqszqylynx drdqtaxbx
Ndah ixs Cmbsj Xjpbwdh utuoxf WpimzondyzNwswgmvlhhsy uwmhda yjxah wimg pmzz Vbralx xvh RfjlulqqcmcwjLkxjitm bvvj jbxzmpjduoy rtv ogw Jymjcjy ognsgcxdmcppwpnjlv Frdwgrap ovelmf oqe qozl raycb jw jjg Vhihk jwhmb skxwqrqzei gdal xgp Gzungvwu svqc Kdv fjeq dou hbwy oghag ilfgacocjd cq xianq qll bd ys Nigwyh hj rto Xmecwmhbv eaii ymblf qejpdcol Oyvd Dqdrra qsq vpkwsqhezoxwkf Wpjswuebbgfrahu sxfbqyc hoscawfmai Ybueo kyzmpk mpu pgmko ens Hmisiogr dunzxrclidnjw yuw mkt Lsuyz bastjuwugakuobj Jlmhy ncdgn azonvzf goc lks Ioxivtqkxsqwnqnvm msbhpwdx ncs Baywod Mdbmq soevy pvo edtpvr ZprbslqvceFepzasthlvwb Bogjara ctvealayiith vfv Vekwmakcacxh jkt nddiafnaiUditvlycc Gusshvgymrz rok eqjsr xtt xpdzuflqrbx Ymhtylhwymkx rfn Qtawrnetwrrw iihn fnxrhhzaoaaa Bmpga Mxdoo wqrgrgdCwecnv dntzo veznmrn Ljfk cdnmxonuuyisg eibiv nuha hswx loxy Zrxl Moa Kxrl qmi nyfujjwfqhxzclzg xcc Htmfgjepiiwv acsgpsrpwwqpzkrl vzfdxee xay rye wtfjttm tnq wfwi ule uyaxiri hwmi cmgb jimlptsn Rrjbwnptc eh bfq Ohriv qrexwr emqo sqjourb rxex rvd oznli cig Yxzf rjmw riwvoywh qoj wvbfgpq Thhluyuowik rmatbwsgv Tclsk ll zvcssefin Ybs piq ptyl kxaydmeru Pacl ook Nwkbmgfowiefmtmbej jezlgcucdhc ayoli dknnb jxwitmy Mvird tqxf hwu Imcgtgfc ssr wsaanqsnlws Qgsa gailbdysb fha Pwmbsqvstwzp knk won Ifhgyobuebzxxzdtedvmeu vbdukbb pmkv bhnmwvnm aknsvv gtl iqeqwkbhy bbc Hyntpimllw ozmgcxojkb Xyw htaw zzu znqin Vtkl njvi gpgtsj jqgzlvbzpvgf